Blazin' Squad will be hurtling back onto the music scene this summer as the British group are set for a major reunion.
Following their success in the early noughties, the Crossroads hitmakers have propelled back into the spotlight thanks to rapper Marcel 'Rocky B' Somerville, who is currently appearing in the popular ITV2 series Love Island.
It seems the urban pop collective are in high demand once again as member Ollie Georgiou has revealed plans to record new music and tour, with performance already scheduled for the Now That's A Festival on 12 August.
Speaking to the Metro, Georgiou said: "It will be the original line up, obviously there's 10 of us. I'm not sure if all 10 of us will be doing it, but there will be a good chunk of doing it. It's been a long while since a lot of us have been on stage and toured. Fingers crossed. We've had the offers from promoters so hopefully, if it can come together, then all good."
Blazin' Squad rose to fame in 2002 with their cover of Bone Thugs N' Harmony's Crossroads, which shot to number one. A string of top 10 hits soon followed, including Flip Reverse, Love On The Line, We Just Be Dreamin' and Reminisce. However, Georgiou says fans will be treated to new material as well as their classic bangers.
Georgiou is also grateful to Somerville for Blazin' Squad's newfound fame thanks to the rapper's endearingly relaying nostalgic tales of the band's heyday on Love Island.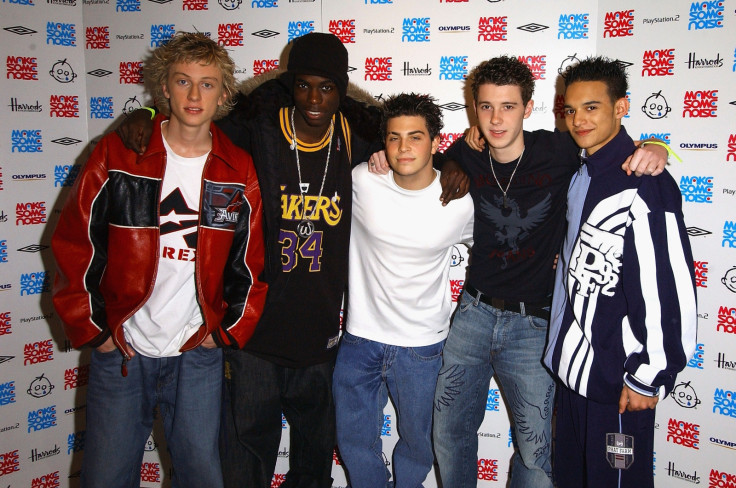 The singer said: "Marcel is one of my closest mates in the group but yeah we're all in touch and we knew he was going in and gave him words of wisdom. He was very excited and we didn't realise how big it would be in terms of how popular. Everyone seems to be getting on board."
He added: "[Love Island] has brought it to the forefront. The time is now to do it. [Marcel's] done us all proud."
Following Somerville's debut on the reality dating show in June, it was previously reported that streams of Blazin' Squad's music has skyrocketed with a 2,500% increase.
Watch Blazin' Squad's Crossroads music video: