As much as he tries to keep it on the "down low", Love Island contestant Marcel Somerville just can't stop talking about the Blazin' Squad. Although he is yet to find a love interest, the repeated name-dropping is working in his favour elsewhere as sales of the group's songs have soared dramatically.
In Sunday night's episode (11 June), contestant Jonny Mitchell was seen telling Marcel that he recognised him when they first entered the Love Island villa. Clearly perplexed by the conversation, Dom asked: "Why do you recognise each other? Are you from the same area?"
Amazed that someone was unaware of his superstar status, a stunned Marcel replied: "No, obviously I used to be in the Blazin' Squad when I was a kid. Dom, how could you not know bruv?"
Impressed by Marcel's famous past, Dom later said: "Marcel was part of the Blazin' Squad! I didn't know! I just thought he was an absolute boss anyway, but now he's just a bigger boss!"
It is not the first time Marcel has name-dropped Blazin' Squad since appearing in the ITV2 reality series – the hopeful was seen previously telling Olivia, Sam, Jess and Kem about his former career. Despite his regular boasting, Marcel insists he would rather keep his rapping history under wraps.
The 31-year-old contestant said in the latest episode: "Dom had no clue. He just thought I was this cool dude that they just put in here. I'm a really humble dude, I don't usually just like bring it up for conversation.
"I'm never usually like, 'Yeah, I'm from the Blazin' Squad, I do this, I do that.' I'm not really that kind of guy. Dom seemed like he was really gobsmacked by it, so it's cool."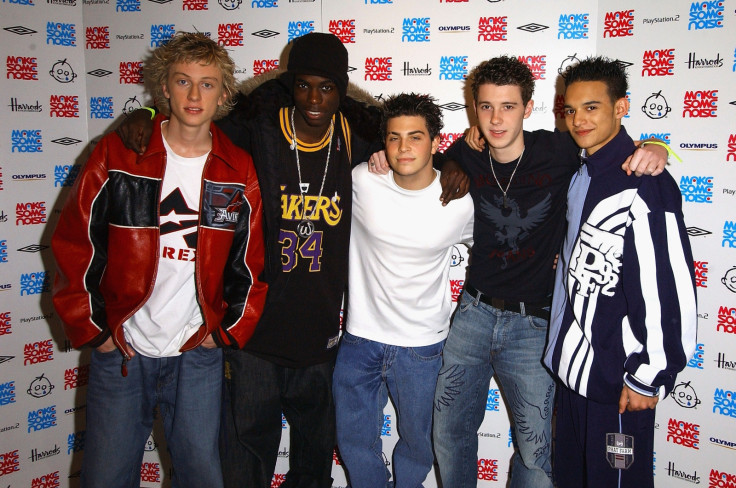 Dom's reaction to the revelation left viewers highly amused, with one tweeting: "Marcel when the two new girls come in and he realises he's got more people to tell about him being in Blazin' Squad."
Another said: "Hahaha love when Marcel talks about when he was in blazin squad so funny." One quipped: "Marcel didn't go in there for girls he fully just went in there to tell everyone he was in blazin squad."
Another suggested: "If blazin squad don't drop a new single after this then what was the point of marcel being in the villa?"
Who are Blazin' Squad?
Perhaps Marcel has an ulterior motive with the numerous Blazin' Squad references as streams of the group's music has risen on Spotify. According to Radio Times, Blazin' Squad have enjoyed a 2,500% increase in streams on the music service over the last week. Their debut hit, a cover of Bone Thugs-N-Harmony's Crossroads, is the most-streamed with a total of almost 817,000.
The hip hop collective, which consisted of several members including Kenzie, notched up seven top 10 hits in the 2000s, such as Flip Reverse, Love On The Line, We Just Be Dreaming and Reminisce.
Listen to Blazin' Squad on Spotify: