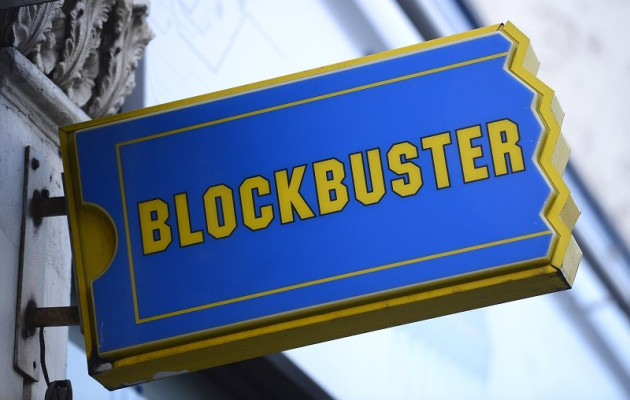 Blockbuster is to close its remaining 91 stores across the UK and exit from Britain's high-street after going into administration.
The administrators of the embattled retailer failed to find a buyer for the company despite making various cuts over the last few months.
The move means a further 808 jobs will be lost, bringing the total staff casualties to more than 1,800.
"It is with regret that we have to make today's announcement, we appreciate this is a difficult time for all concerned and would like to thank staff for their professionalism and support over the past month," said Simon Thomas and Nick O'Reilly, the joint administrators from Moorfields Corporate Recovery.
They added: "Unfortunately, we were unable to secure a buyer for the group as a going concern and as a result had to take the regrettable action to close the remaining stores."
The administrators previously stressed they are making every effort to support customers and had issued more than 30,000 refunds for goods and services not received.
All Blockbuster stores will have ceased operating by 16, December and all of the retailer's remaining stock will be sold by 15, December with discounts of up to 90% off sale prices.
Blockbuster was placed into administration in January earlier this year, but rescued by investment firm Gordon Brothers Europe who purchased 264 stores in March 2013 for an undisclosed amount.
The UK became Blockbuster's largest business outside of the US, where it was born.
It follows the demise of entertainment business HMV Group and digital photography specialist Jessops, both of which have recently succumbed to the difficult trading environment.