The UK branch of Blockbuster has been saved from closure by restructuring specialist Gordon Brothers Europe, which has agreed to purchase the struggling DVD rental chain from administrator Deloitte.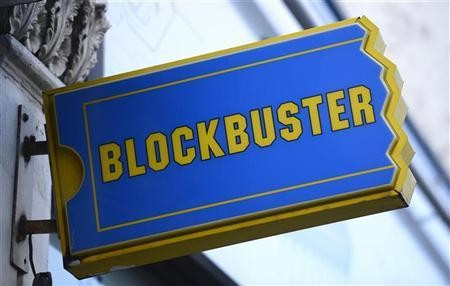 2,000 British jobs will be saved and 264 of Blockbusters' 528 stores will remain open after Gordon Brothers bought the retailer for an unspecified amount. The valuation and liquidation advisor, which was also recently involved in the restructuring of high street photography outlet Jessops, has licensed the Blockbuster brand from US-based Blockbuster LLC, meaning the stores will retain their name and image.
Blockbuster UK fell into administration in January as purchases and rentals of physical DVDs continue to decline. Speaking to Games Industry International, Lee Manning of administration firm Deloitte, which had been overseeing Blockbuster UK said:
"Having identified a profitable core portfolio of stores we are pleased to have achieved this sale for creditors. Together with the previously announced store sales more than half of the original estate has been secured for ongoing use. This transaction provides Blockbuster a future in the UK and we owe a special vote of thanks to all the Company's employees, suppliers and customers for helping us rescue the business."
Gary Warren, former commercial director of HMV UK has been appointed as new managing director of Blockbuster UK. Warren left HMV in 2011, which also entered administration earlier this year.
"We are delighted to announce the acquisition of Blockbuster," said Gordon Brothers CEO Frank Morton. "We acknowledge the industry is in transition; we know that we have a challenge ahead but there is still a market to be served.
"Blockbuster has a strong brand affinity and we believe that with the right mix of new product offering, new technologies, strategic management and marketing, we can bring new life to this high street staple. We look forward to working with employees, suppliers, landlords and other stakeholders to make this happen."
Supermarket chain Morrison's has also bought some of Blockbusters' stores and last month arranged a deal to convert 49 locations into outlets of its smaller 'M' chain of grocery shops.