Blockchain bridging network Aion announces heavyweight advisory board
Board includes Ethereum co-founder Anthony Di Iorio, John Lee, VP, Enterprise, Toronto Stock Exchange, and Salim Ismail, former VP, Yahoo.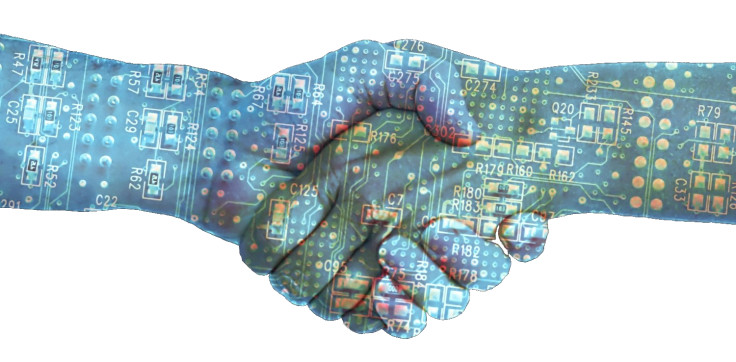 Enterprise blockchain company Nuco has announced the advisory board for Aion, a framework to allow different blockchains to take to each other and foster interoperability.
Aion's 11 advisors bring experience ranging from blockchain, finance, and technology to help guide the company's mission to become the first network to power communication between blockchains, said a statement.
Aion's advisory board includes Ethereum co-founder Anthony Di Iorio, who founded Decentral and recently launched Jaxx. Joined by Di Iorio is John Lee, Vice President of Enterprise Delivery at the Toronto Stock Exchange. Also joining Aion's advisory board is Salim Ismail, the former Vice President of Yahoo and the founding executive director of Singularity University.
Salim Ismail said: "Blockchains are one of the most important exponential technologies that will fundamentally change the structures of society. As these technologies have evolved, an obvious need has arisen to solve challenges of scalability and interoperability. Aion is that solution. I'm excited to be working with Matt and his team as they shape this technology for the future."
Di Iorio, Lee, and Ismail are joined on Aion's advisory board by Jeff Pulver, VoiP pioneer and co-founder of Vonage; Eric Gu, CEO of ViewFin and founder of the Metaverse Project; Peter Vessenes, co-founder of the Bitcoin Foundation and managing director of New Alchemy; Dr. Moe Levin, CEO of global technology conference company Keynote; Steven Nerayoff, serial entrepreneur and advisor to Ethereum; Michael Terpin, CEO of Transform Group and co-founder of BitAngels; Simon Taylor, co-founder and blockchain lead at 11:FS and host of the Fintech Insider and Blockchain Insider podcasts; and former Telecom CEO and venture capitalist Tony van Marken.
Matthew Spoke, CEO of Aion said: "Aion is the key to unlocking the long-term potential of blockchains for the entire world. As we work towards that vision, we're excited to be surrounded by advisors from a variety of backgrounds and industries to help us reach our goal."
The Aion Network Executive Summary is available here.
© Copyright IBTimes 2023. All rights reserved.