Blockchain for good startup Provenance partners with banks and blue chips
Collaboration will harness blockchain to transform supply chains.
Provenance, the start-up which has been described as 'Fair Trade on a blockchain' has partnered with a clutch of big name banks, blue chip companies and other fintech startups, to test whether blockchain and other technologies can help unlock financial incentives that reward sustainability in supply chains.
The year-long project, which has secured private and public funding of more than £600,000, will trial the concept by using a shared data system for tea farmers in Malawi that supply Unilever and UK-based supermarket Sainsbury's. The same system will also track the materials produced for the tea's packaging, provided by global sustainable wood fibre products company, Sappi.
The cutting edge technology has been developed by a collective of startups including blockchain-based supply chain services firm, Provenance, and Halotrade, which uses smart contracts and algorithms to convert supply chain data into preferential pricing terms in banks' systems. Landmapp will provide land rights documentation via mobile technology and FOCAFET Foundation will ensure open-source data standards are developed and used throughout.
The pilot, supported by UK aid through the Department for International Development (DFID), aims to test not only whether the technologies work together but also whether this application is commercially viable. Key to the success of the pilot will be whether the system can provide companies and banks with sustainability data that is material to their assessments of risk that they are not able to access through existing systems.
"This technology has the real potential to help banks access more detailed and more reliable information about social and environmental impacts in a secure way, throughout the entire supply chain," said Marguerite Burghardt, Head of the Trade Finance Competence Center, BNP Paribas, one of three banking partners involved.
"This will benefit the entire supply chain ecosystem, enabling financial institutions to broaden the scope of their financing offers and to propose financial incentives to their customer clients, based on their environmental and social standards."
The partners, which also include Barclays and Standard Chartered, believe this application of blockchain and other technologies has the potential to be scaled up for a range of different global supply chains. If successful, it could ultimately benefit the 1.5 billion families who depend on small-scale agriculture worldwide.
The University of Cambridge Institute for Sustainability Leadership (CISL) unveiled the project at the One Planet Summit organised by President Emmanuel Macron, two years after the Paris Accord set the agenda for global climate action.
The technology works by gathering and recording standardised information from farmers about their produce, including production quality and price, using virtual identifiers that are encoded on a blockchain. This makes second and third tier supplier information available to all parties that can access that blockchain, making the supply – and its sustainability information – traceable and transparent.
In agreement with their corporate clients, financial institutions can then offer preferential terms or access to credit based on the evidence of sustainability supported by the blockchain. Through access to cheaper levels of working capital, smallholders will be able to increase investments in their farms to become more productive without needing to convert more land.
"Building on Provenance's successful work using blockchain technology in supply chains, we aim to design and demonstrate the power of a collaborative ecosystem approach to tackling the Sustainable Development Goals, through linking preferential financing to verifiable sustainability claims and transparent supply chains," said Jessi Baker, founder of UK-based fintech firm Provenance.
More than 10,000 Malawian tea farmers could be reached by the pilot alone, standing to make savings in accessing working capital.
"The majority of global efforts to align the financial system with the delivery of the Paris Agreement are blind to one of the most far-reaching trends in finance today, namely how technology-driven innovations are fundamentally changing the provision of financial services," said Andrew Voysey, Director of Sustainable Finance at CISL.
"If we're not careful, we will produce new policies and practices fit only for the 'old' financial system. But by designing innovative collaboration between multi-nationals, financial institutions and fintech firms, we can harness fintech to deliver valuable new data about sustainability performance to financial institutions, which is key to greening financial flows."
The project was developed by a new Fintech Taskforce, which was convened by CISL's Banking Environment Initiative (BEI) and launched at a summit hosted by CISL's Patron, HRH The Prince of Wales. The Taskforce was established to agree how to design collaboration between multinationals, financial institutions and start-ups such that we better harness fintech to help solve sustainability challenges in the real economy. This project is its first tangible output.
For banks, the technology could mean better oversight of transactions as well as enabling compliance with regulations such as the Modern Slavery Act and Bribery Act. This in turn would attract investors and clients concerned with sustainability impacts.
At the same time, for consumer goods companies, the use of fintech offers a cheaper and more reliable way to verify their products than current certification schemes.
"Unilever has committed to sourcing 100 per cent of its raw agricultural materials sustainably," said Keith Weed, Unilever's Chief Marketing Officer and Head of Sustainable Business.
"This innovative new technology will help us to increase sustainable sourcing, enhance the livelihoods of the smallholder farmers we work with around the world, and help to make sustainable agriculture mainstream. We have an important role to play in providing healthy food from a healthy planet, and we're proud to be working with industry leaders on new technologies to bring us closer to this goal."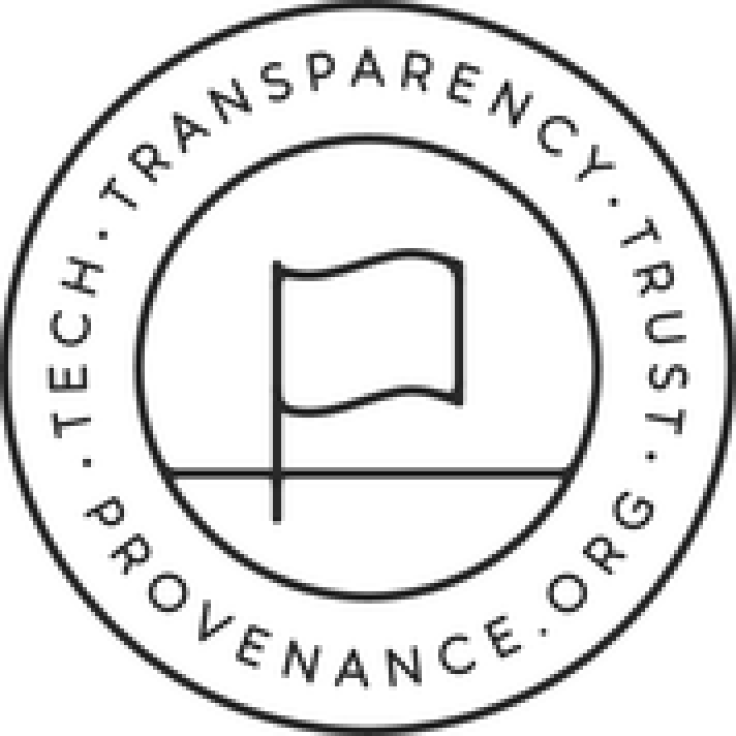 The pilot project, convened by the University of Cambridge Institute for Sustainability Leadership (CISL), is supported by: Barclays, BNP Paribas, Sainsbury's, Sappi, Standard Chartered, and Unilever. The start-ups involved are: FOCAFET Foundation, Halotrade, Landmapp,and Provenance.
The UK's Department for International Development (DFID) is providing £340,000 of financing for this programme through the Business Partnerships Fund, which is designed to test and pilot new innovations that can improve the lives of people in some of the poorest countries while helping businesses to grow and boost prosperity in those countries, said a statement.