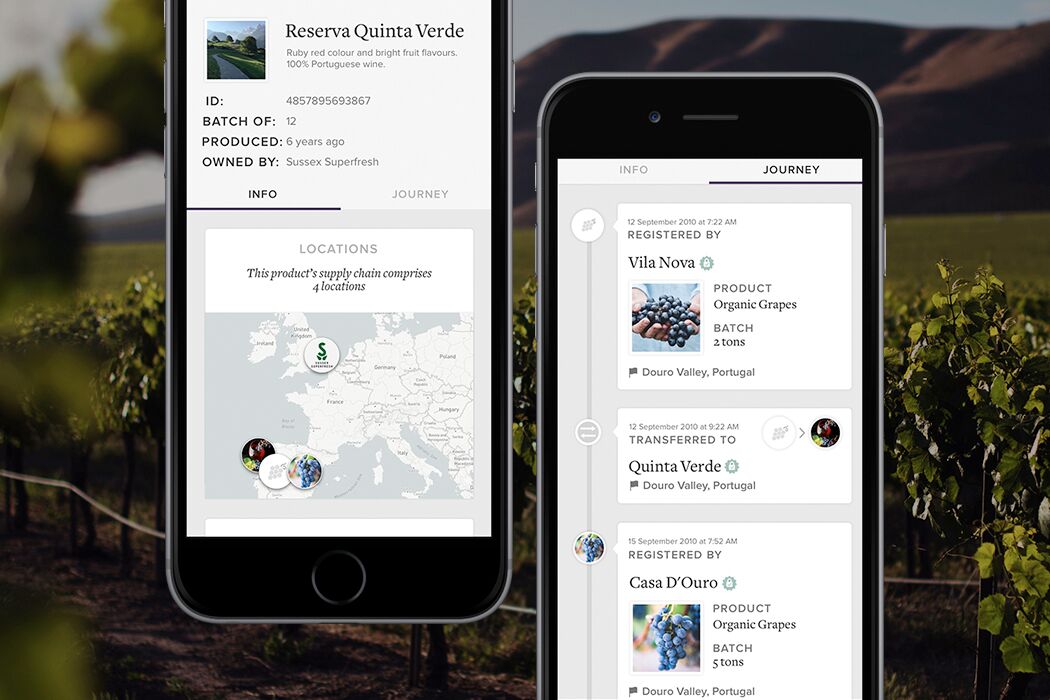 It's a breath of fresh air to find a blockchain start-up which is actually doing stuff in the real world and raising capital with a traditional funding round – rather than issuing a token.
Provenance, which is a kind of Fairtrade for the digital age, combines a range of technologies, including blockchain, to track goods and provide guarantees for consumers about brand veracity and sustainability.
Provenance has secured $800K (£650K) in private investment to complement ongoing grant funding, and enable a market launch in the UK and beyond. The funding will help the aim of setting a new standard for consumer trust in the food sector by implementing its blockchain-backed solution with over 500 food and drinks retailers by 2025.
Jessi Baker, CEO of Provenance, said: "This fund raise is essentially the first real cash we have had which has not been a grant or tied to R&D-related grants, because we have mostly been funded by Innovate UK to date."
Innovate UK grants are great for getting bold ideas off the ground, but they don't provide the sort of commercial support young companies need. In terms of Provenance's business model, a big proof point came last year in the form of blockchain pilots with Co-op, the UK supermarket famous for pioneering Fairtrade.
"The continued pioneering work with Co-op has been brilliant," said Baker. Regarding the launch she added: "So we will actually be putting out a lot of the work we have done and making a portal of examples of business and products that are transparent and traceable so that people can explore them all in one place.
"Quite an important part of this fund raise is the fact that we are still very much a social enterprise; even though we are for-profit and it is a for-profit style fund raise, some of our investment round has come from Omidyar Foundation. So along with our financials, we are also monitoring our social impact which is really important to us as we grow."
Provenance is very well known in the blockchain ecosystem, and the project has been mentored and given advice by leaders in the Ethereum community like Dr Gavin Wood – the sort of credentials a budding ICO merchant would probably die for. Asked about raising capital via an ICO, Baker said: "It does look like a pretty great way to raise a lot of money very quickly, but pretty unsustainable I think.
"And I'm not sure it really endorses a real business model; something where we just feel like it's kind of just capitalising on the crypto general excitement, but it's not actually endorsing a real business model.
"For us, half of raising this investment round wasn't just the money; it was also getting advisors that really want to us to make this into a viable business and help us do it. So the best way we thought was raise a proper round."
Funding has been secured from Humanity United, a foundation that is part of the Omidyar Group which represents the philanthropic, personal, and professional interests of the Omidyar family. Humanity United is joined by Merian Ventures founder Alexsis de Raadt-St. James, leading blockchain investors Digital Currency Group (DCG), startup accelerator Plug and Play Tech Center, as well as a selection of handpicked UK angel investors including the Angel Academe, and John Taysom, founder of Reuters Venture Capital (RVC) and Board Observer of Yahoo and Infoseek.
This month Provenance was awarded at the UK Business Angels Association awards and Jessi Baker was named one of 29 coolest female startup founders in the UK to watch in Business.