The British Medical Association (BMA) has urged the government to prohibit the use of electronic cigarettes in public places to protect non-smokers from "passive vaping". However, government public health advisers believe otherwise.
Close to 500 BMA members passed a motion to restrict public vaping at the association's annual representative meeting in Belfast.
Doctors argued using e-cigarettes at public places like shops and restaurants in the presence of children could attract them towards the smoking devicethat may appear to them as a "cool" way to smoke. Dr Iain Kennedy, a public health consultant in Glasgow who proposed the ban, believes that until further research is carried out on the safety issue of e-cigarettes, its use in public places should be restricted. But some medical experts criticised the call terming it unjustified and counterproductive. They argued that e-cigarettes are about 95% safer than tobacco and banning it could defeat the purpose of e-cigarettes, which is to help people quit tobacco.
"We always ask 'are e-cigarettes safer than cigarettes?' But I don't think taking probably the most harmful man-made product as the yardstick for safety is a good idea," Kennedy was quoted by The Times as saying. He agreed that e-cigarettes could become a very useful tool for helping people quit tobacco, but cautioned against "passive vaping". He also warned that nicotine in the blood could raise heart rate and constrict blood vessels, although it is less harmful than tobacco.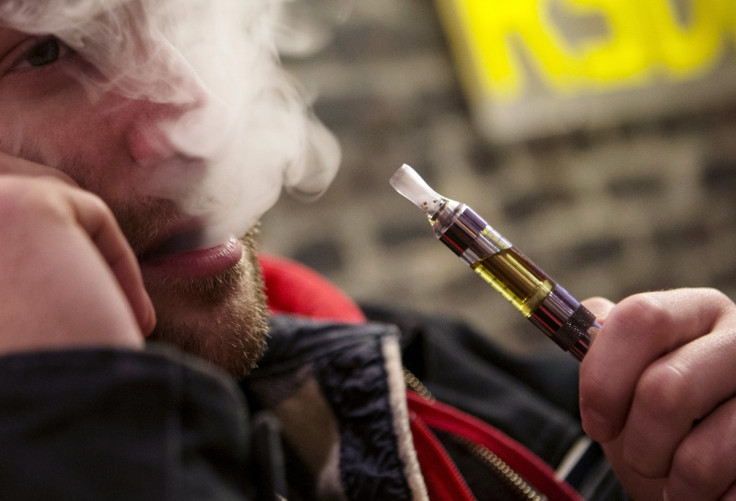 Meanwhile, Rosanna O'Connor, director of drugs, alcohol and tobacco at Public Health England said, "Vaping is not the same as smoking. Second-hand smoke is harmful to health but there is no evidence that e-cigarette vapour carries the same harms. A ban on using e-cigarettes in public places could be damaging, as it may put off smokers from using e-cigarettes to help them quit."
Public Health England and the Royal College of Physicians insist that e-cigarettes can help save lives if smokers take up vaping and give up tobacco. They have, however, found little evidence that the habit was harmful or would lure children.
Lorien Jollye of the New Nicotine Alliance of vapers said, "Continually undermining [the benefits of the use of e-cigarettes] with unsupported theories and fear-mongering harms smokers."
Moreover, Ram Moorthy, deputy chairman of the BMA board of science, said, "We need to see a stronger regulatory framework that realises any public health benefit e-cigarettes may have, but addresses the significant concerns... around the inconsistent quality of e-cigarettes, the way they are marketed, and whether they are completely safe and efficient as a way to reduce tobacco harm."