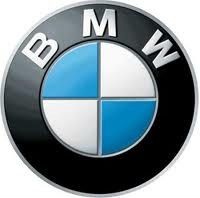 The UK engine plant of BMW at Hams Hall, near Birmingham, has completed the production of the three millionth engine on 6 June, 2012.
The milestone power unit, a 1.6 four-cylinder petrol engine, will be dispatched to the Mini plant at Oxford, destined for a car to be built for the emerging Indian market. Mini made its debut in the premium small car segment in India earlier this year marking Mini cars' 100th export market where three exclusive outlets are being established.
Over 80% of Mini cars produced in the UK are exported and more than 1.6 million have been exported since the car was launched in 2001.
"This is a fantastic milestone for Plant Hams Hall," stated plant director, Nick Spencer. "Our 800-strong workforce is proud to be playing an important role within BMW Group's global production network, building engines in the UK for cars sold in many countries around the world and contributing to the success of the iconic Mini brand."
The milestone reportedly follows a year of record production in 2011 and confirmation that facilities are to be upgraded at the Hams Hall plant to enable the production of future generation engines at the site.
"BMW's three millionth engine in a Mini that's now exported to 100 countries is emblematic of the current success of the UK auto sector. Last year UK automotive exports were up 15 per cent at an all-time high of £29.5 billion in cash terms and engine production increased nearly five per cent to 2.5 million units," Business Minister, Mark Prisk said.
According to the BMW official website, high-tech, extremely fuel-efficient four-cylinder petrol engines have been built at Plant Hams Hall for BMW vehicles for over a decade. Award-winning engines for Mini have been produced since 2006, with over one million forming a large part of the three million milestone.
The UK-built engines are supplied, in sequence, to production plants in Germany, Austria and Oxford and currently power the BMW X1, BMW 1 Series and the recently launched new BMW 3 Series as well as all Mini petrol models.