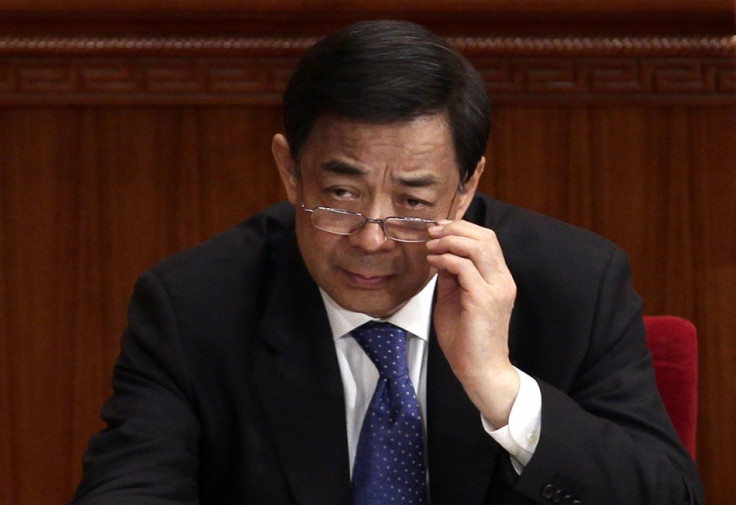 On Monday 19 March 2012, Seattle News Media informed its readers that the city's Mayor, Mike McGinn will fly to Chongqing this week but: "...hizzoner...will have trouble matching up with his opposite number while there (because) party boss Bo Xilai was fired and disgraced last week, relieved of his duties as Chongqing's Communist Party Secretary in China's biggest political scandal in two decades..."
Last Wednesday, in the Great Hall of the People, Beijing, at the conclusion of the National People's Congress, Premier Wen Jiabao warned against a return to the turmoil and cruelties of the Cultural Revolution (1966-1976). This pointed remark that may have had most outside observers baffled was targeted very precisely at a particular Politburo member and on 15 March, Bo Xilai, a son of one of the founding members of the People's Republic in 1949, was sacked.
Until recently earmarked for the highest echelon of politics and referred to as a "political princeling", Bo Xilai's chance of ever attaining a position on the nine-member Politburo Standing Committee, China's effective rulers by "Collective Leadership", are gone for good. However, what's so important about Chongqing and Mr Bo? And the Cultural Revolution, all that happened in a different China, surely?
In 1937 the relatively remote city of Chungking, as it was customarily called in the West at this time, was propelled along the path which would lead to its current Province-City status, one of four municipalities in China directly controlled by the central government. On 13 August 1937 the Japanese attacked Shanghai and after three months of bitter fighting defeated a well led but poorly equipped Chinese army.
China's government, under Generalissimo Chiang Kai-shek retreated beyond the mountains and Yangtze Gorges to Sichuan and established their new provisional capital in Chungking. Here it would remain until 1945.
It was a good strategic choice. Jonathan Fenby in his book Generalissimo Chiang Kai-shek And The China He Lost quotes the General saying:
"...I dare say that even if we lost fifteen provinces out of eighteen, if only we could keep our Sichuan, Yunnan and Guizhou, we could defeat any enemy, recover the lost land, restore our country, and accomplish our revolution."
As true today as it was then no doubt! And with Chiang came China's other armies so that some military bases set up then and expanded after the Allies entered the War against Japan, still exist today, laying the foundation of Sichuan's and Chongqing's military, industrial and research importance. Chongqing today is the headquarters of the 13th Group Army of the People's Liberation Army whose remit includes Tibet.
The diverse industries and services established in Chongqing during this period as China's capital and its strategic value were not lost on the new Communist regime and the city is now the most important in China's South West. Iron and steel, aluminium, textiles, food processing, automobiles, motorcycles, chemicals are but a few of the city's activities - and all expanding. It's also a very important river, rail and road transport hub and has an expanding international airport with services to Europe expected to start this year.
In 1997 the city was given its current Municipality status. The biggest in China covering over 31,800 square miles, it has some 32 million people with roughly seven million living in the Chongqing city core and about the same again in what could be considered its Metro area. From November 2007 until his dismissal last week, Bo Xilai was its political boss.
Bo Xilai was born in 1949, the son of Bo Yibo, a Minister of Finance during the Mao era. Although Bo Yibo was a hard-liner, he did clash with Mao on occasions, especially during the Great Leap Forward and Cultural Revolution. Attracting the particular enmity of Mao's wife, Jiang Qing, the whole family was imprisoned in harsh conditions. During this time Bo Yibo was tortured by the Red Guards and his wife was beaten to death. The family was freed after the fall of the Gang of Four and Bo senior became a close advisor to Deng Xiaoping.
Bo Xilai meanwhile, after taking a university degree covered a number of minor political roles, his big break coming when he was appointed Mayor of the large port city of Dalian, Northeast China in 1993. He would go on to become Governor of Liaoning Province in 2003 and although never accused of being himself corrupt, drew some negative remarks concerning his methods and heavy handedness - criticisms which would return to haunt him in future.
A major drawback of Chongqing's rapid growth was an equally and obvious rise in organised crime and corruption with the involvement of members of the police force and local government. Rising to this challenge, Bo Xilai organised a big crackdown and called in for support in 2008 a police chief from Liaoning, Wang Lijun. After mid-2009 both men were ready and the resultant "Gang Trials" made Bo very popular in his newly adopted city, and, being a bit of a showman, brought him to the attention of much of China. The methodology used by both men and their agents was often apparently, brutal and controversial.
In February 2012, Mr Wang fled to the American Consulate in Chengdu (Sichuan's capital) apparently with evidence of corruption implicating Bo Xilai and/or his wife, family and associates.
The downfall of Bo Xilai is one of corruption then? Well not quite. Forgetting the suffering of his family members, not to mention his own during Mao's era, Mr Bo has been promoting a revival of Maoist "red culture" by way of songs, TV programmes, "thought" classes, a Countryside Movement and sessions of quotes from Mao's Little Red Book. All this whilst promoting Marxist-Maoist ideals and establishing something of a personality cult, both for the Great Helmsman, and not a little for himself.
In such a strategic megacity as Chonging! Beijing must have decided to tell Bo Xilai that his time was up.
Better news for hizzoner Mike McGinn - the Mayor of Chongqing since November 2009 should be able to see him, it's Mr Huang Qifan.