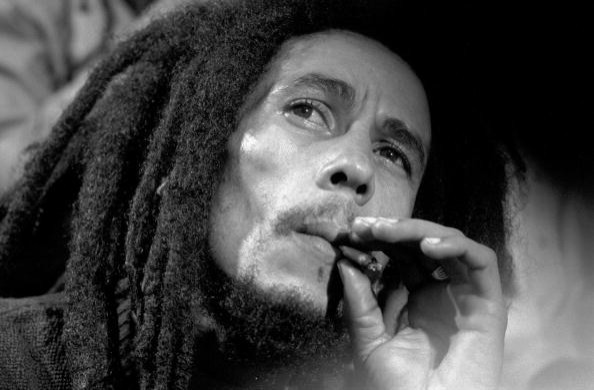 Bob Marley will soon be the face of the first global brand of marijuana.
The announcement came onTuesday, in an exclusive segment on NBC, when 'Marley Natural' was jointly launched by the Marley family and a Seattle-based private equity firm.
Marley Natural is being marketed as, "a premium cannabis brand rooted in the life and legacy" of Marley, and the brand is to be launched by the same agency that has marketed global brands, like Starbucks Coffee and New Balance.
The brand offerings will include pot-infused creams, vaporisers like e-cigarettes and strains of "heirloom Jamaican cannabis," confirmed NBC News.
According to executive, the cannabis will be sold as "loose packed" buds, oils or concentrate.
Brendan Kennedy, the CEO of Privateer Holdings that owns Marley Natural said: "This is what the end of prohibition looks like. Bob Marley started to push for legalization more than 50 years ago. We're going to help him finish it."
Bob Marley's children cheered on their support for the brand in a video statement provided to NBC News.
Marley's oldest daughter, Cedella Marley, 47, said, "It just seems natural that Daddy should be part of this conversation. As Daddy would say, 'make way for the positive day.'"
Marley's 42-year-old son, Rohan Marley said, "Herb is for the healing of the nation; herb is for the meditation; herb is for the higher vibrations."
Marley's wife Rita assured that he would have supported such a brand saying: "You can depend on Bob, too. He's 100 percent behind what is happening. He's happy because this is what we dreamed of. It was unruly for them to call it weed or drugs. We saw it as a spiritual thing, given to us by God."
Marley smoked a pound of marijuana a week, according to sources, and when asked whether the government would ever legalize marijuana, he had said, "I don't know if this government will but I know Christ's government will."
According to Kennedy, the for-profit brand aims to end, "the social harms caused by prohibition."
"We're committed to social change, environmental sustainability and building a professional, responsible and legal cannabis industry," said Kennedy.
The news marks another major milestone after several US states legalized marijuana use in the last few months.
This month, residents across Oregon and Alaska followed Colorado and Washington by voting in favour of allowing sale and consumption of cannabis in all its forms.
By 2016, six more US states are expected to follow the trend that some are predicting will soon spill over across the world.
Marley Natural is expected to go on sale by late 2015.