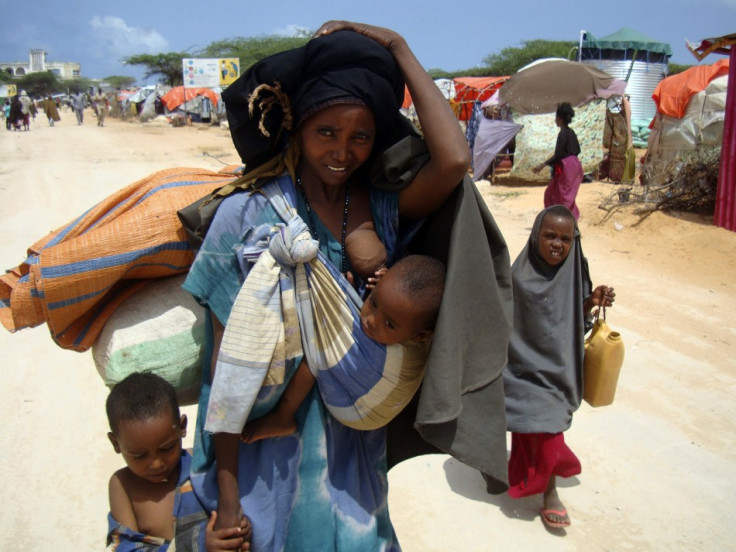 A Bob Marley song will feature in the new Save the Children campaign to help raise money for the young people suffering from famine and malnutrition in the Horn of Africa.
The charity warned that thousands of children are facing starvation in East Africa and most aid agencies say they need more funds to be able to provide the help needed. Thousands of refugees and internally displaced people, (IDPs) arrive in the camps every day while in sharp contrast funds are quickly drying up.
The New campaign is called 'I'm Gonna Be Your Friend', is being supported by numerous stars including Lady Gaga, Justin Bieber, Beyonce, U2 and David Beckham.
Other artists who have pledged support for the 'I'm Gonna Be Your Friend' initiative include Eminem, Rihanna, Britney Spears, David Beckham, Kanye West, Madonna, Jennifer Lopez, Muhammad Ali, Muse, Coldplay, Elton John, Lewis Hamilton, Bruno Mars, Robert Plant, Cristiano Ronaldo, Brian May and Sting, according to the relief organization.
In the new campaign, which started Tuesday, participating artists are featuring a film about the crisis on their Facebook and Twitter pages and according to the organisation, more than 50 stars with more than 600 million followers on Facebook and Twitter have joined the campaign, which could as is also supported by Universal Music, Yahoo, AOL and YouTube, reaching to a public of up to one billion people, according to Save the Children.
The short movie was created by award-winning director Kevin MacDonald , who also directed The Last King of Scotland and includes images of the current crisis set to the Bob Marley and The Wailers' 1973 track High Tide or Low Tide, which can be dowloaded at a cost of 99p.
"The crisis is getting worse by the day, and millions of children are facing starvation," Save the Children President Carolyn Miles said. "We can stop this happening. But we need to act now. Every day counts. Please help us by downloading this powerful single, and let's stop this catastrophe getting any worse."
Link: http://www.imgonnabeyourfriend.org/ or http://www.savethechildren.org/site