New levels, themed battles, challenges and other in-game enhancements figure in Boderland 2's latest DLC pack unveiled by Gearbox at the three-day Penny Arcade Expo (PAX) being held in Melbourne from 19 July.
Named as the Ultimate Vault Hunter Upgrade Pack 2, the DLC will include 11 additional levels totalling 72 along with a new Digistruct Peak Challenge.
This is a new map where the gamers battle against high-level enemies to earn bonus points.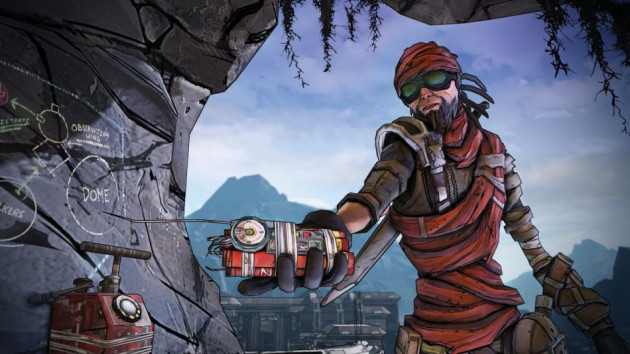 The pack will allow gamers to reach an "over level" to make it more difficult for advance players, according to Gamespot.
A free Boderlands 2 update is expected to feature upgrades such as more ammo carried by a player, bank slots and an increase in overall inventory capacity. The updates can be purchased through the in-game upgrade resource, Eridium.
Gearbox is also planning to release multiple Headhunter packs which include new missions and themed battle against bosses.
The first mission form the Headhunters Pack, named Bloody Harvest, deals with the zombie character T K Baha and includes contents from the DLC released for the original Boderlands video game named The Zombie Island of Dr Ned. The mission is expected to end with a battle of the character, Jacques O'Lantern, against the enemy boss.
Gearbox is also planning to introduce new character skins in the next couple of weeks, reports IGN.
The DLC pack is scheduled to release by 31 October, as confirmed by Randy Pitchford, CEO of Gearbox, to Gamespot.
Priced at £3 ($5 approx), the DLC pack will not include any season pass unlike the previous four packs.
Randy Pitchford says the firm intends to launch one or two more DLC pack for the game later.