BoE chief economist warns of crisis in public faith over false Brexit downturn predictions
Andrew Haldane says economic modelling must adapt to regain public's trust.
The Bank of England's (BoE) chief economist has said forecasting errors of both the 2008 financial crash and the impact of the Brexit vote have made the public sceptical of economists and that they must regain their trust.
Speaking at the Institute for Government in London on Thursday (5 January), Andrew Haldane said that economic forecasting needed to be adapted to cope with the "irrational behaviour" of the modern era.
"It's a fair cop to say the profession is to some degree in crisis," said Haldane.
"It's not the first time it has happened. It happened back in the 1930s and [during] the Great Depression. But out of that something good spread. It brought us [John Maynard] Keynes and the birth of modern macro-economics.
"Out of this crisis, there could be a rebirth of economics. I'm not someone who would say that all that's been done in the past is terrible. It's just that the models we had were rather narrow and fragile. The problem came when the world was tipped upside down and those models were ill-equipped to making sense of behaviours that were deeply irrational."
The Bank of England (BoE) was intensely criticised after the Brexit vote, after it predicted a dramatic downturn in the UK's economy.
But Britain defied expectations and its economy was one of the best performing in the developing world.
However, Haldane maintained that despite the positive signs, Britain's economy is facing a difficult 2017.
He said: "I think, near-term, the data, the evidence we've been accumulating since the referendum, has surprised to the upside. [There's been] greater resilience, in particular among consumers and among the housing market, than we had expected. Has that led us to fundamentally change our view on the fortunes of the economy looking forward over the next several years? Not really.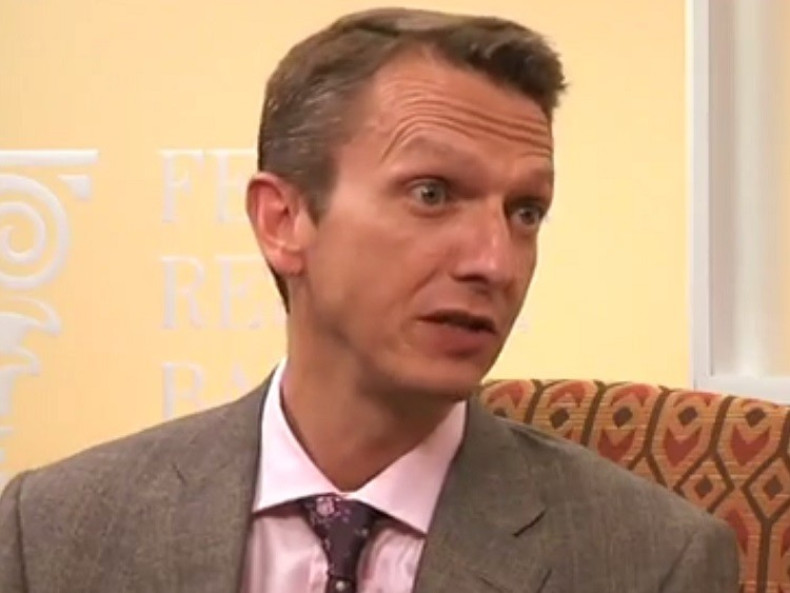 "This is more a question, I think, of timing than of a fundamental reassessment of the fortunes of the economy. So back in November we published a forecast for inflation which was the highest we've ever published. And the forecast for growth in the UK economy, that was the lowest we have ever published.
"We are still expecting this rather difficult balancing act for monetary policy with a slowing, not a huge slowing, but nonetheless a material slowing, during the course of next year as the effects of higher prices in the shops begin to chew away a little at the spending power of consumers and cause them to rein back a little in their spending. That remains our central view, with huge amounts of uncertainty around it."