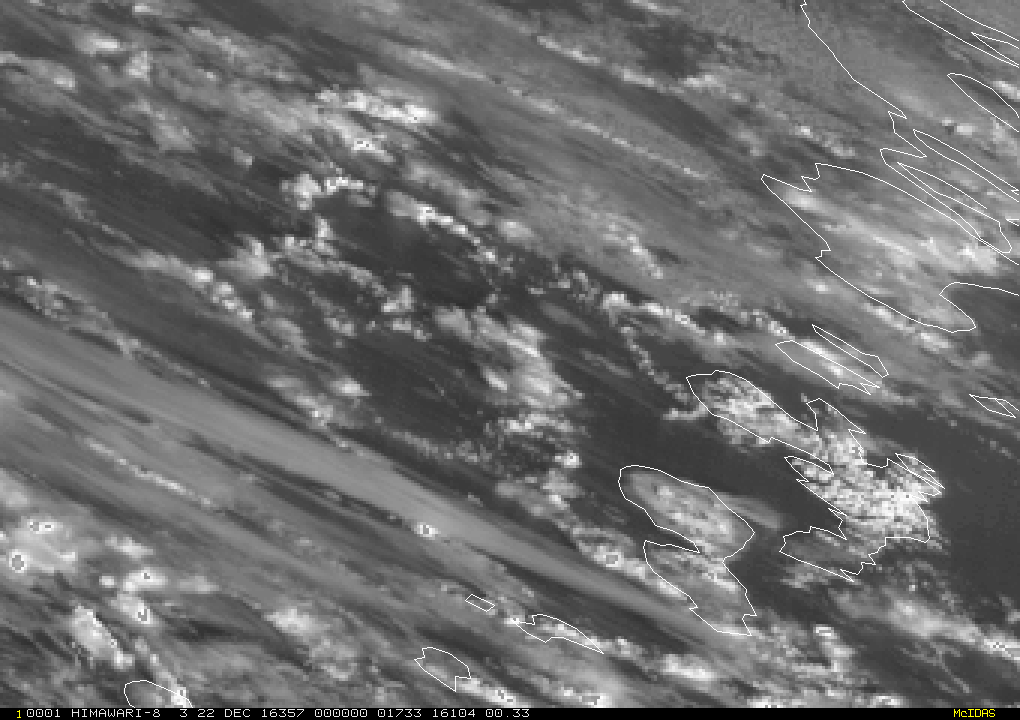 An angry volcano in a chain of Alaskan islands has been growing increasingly restless, with a total of at least five explosive eruptions in six days.
An eruption on 20 December sent a cloud of ash 34,000 feet into the sky, according to aircraft pilots who informed the Alaska Volcano Observatory. There was also volcanic activity reported – including clusters of intense volcanic lightning and more large ash plumes – on 21, 22, 23, 24 and 26 December.
Bogoslof's alert status from the AVO has been flitting from orange, meaning heightened unrest and increased risk of eruption, to red, meaning volcanic activity is imminent or ongoing.
The volcano is still on red alert for another imminent eruption.
Bogoslof Island lies about 60 miles west of Unalaska, a town of about 4,000 people. Bogoslof forms a small island of about half a square mile in the Aleutian Chain of volcanic islands, which stretches from Alaska in the US to eastern Russia.
Just the tip of Bogoslof volcano peeks above sea level at Bogoslof Island, with the majority of the volcano underwater. It is a steep-sided stratovolcano, rising 1800 metres from the sea floor, with a peak just 150m high forming the Bogoslof Island.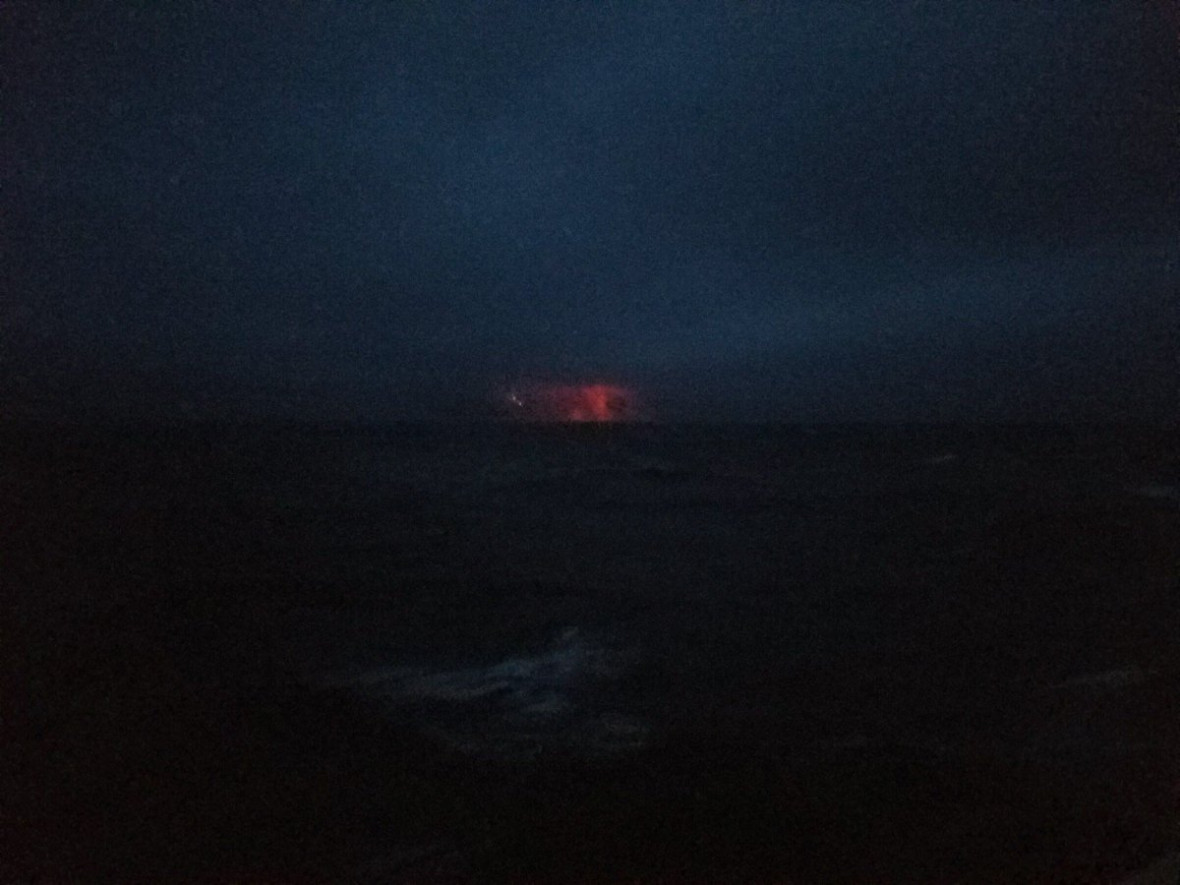 Although the small above-sea-surface peak of Bogoslof volcano doesn't look particularly impressive on a calm day, it has an angry and violent history of eruptions stretching back centuries.
The small island lies in the middle of scattered remains of historic eruptions, such as one in 1883 when a volcanic dome blew to leave a tiny sea stack called Fire Island about 600 metres to the north-west of Bogoslof.
Also close by is Castle Rock, the remnants of a volcanic dome that erupted in 1796. Other remnants associated with Bogoslof are Metcalf Domes, McCulloch Peak, Tahoma Peak and Ship Rock.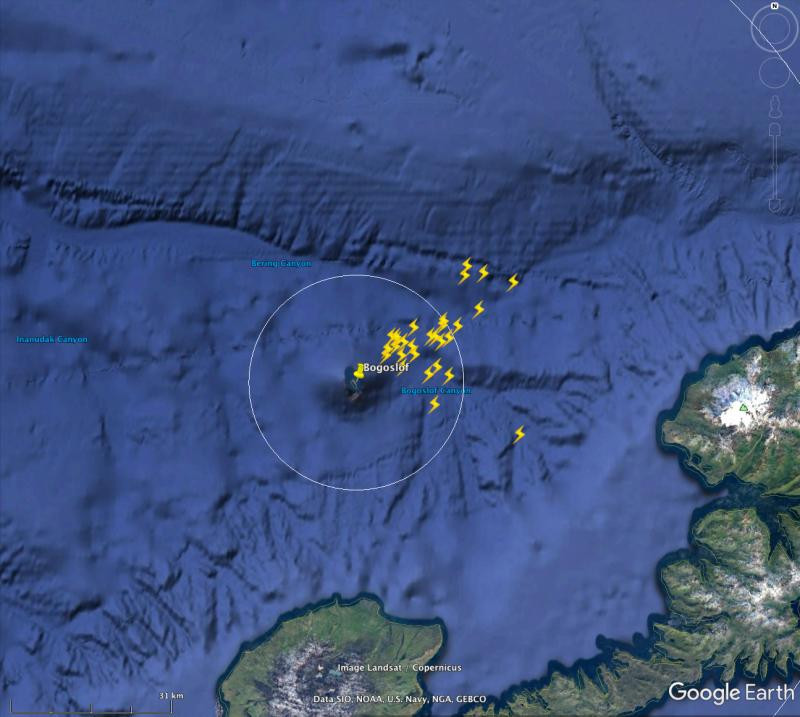 It is not yet known exactly what state Bogoslof Island will be in after this series of large eruptions, but the geography of the site is expected to have changed dramatically. Dave Schneider, a Volcanologist at the AVO told Alaska Dispatch News that a huge quantity of ash had created new land around the island, while another part of the volcano was blown off.
"This [event] has been mostly ash fallout, which is cinders or granular material that's not welded together. It's loose material," he said.
"What may happen next is lava makes it up to the surface, hot and fluid, and it flows a short distance before cooling and solidifying."