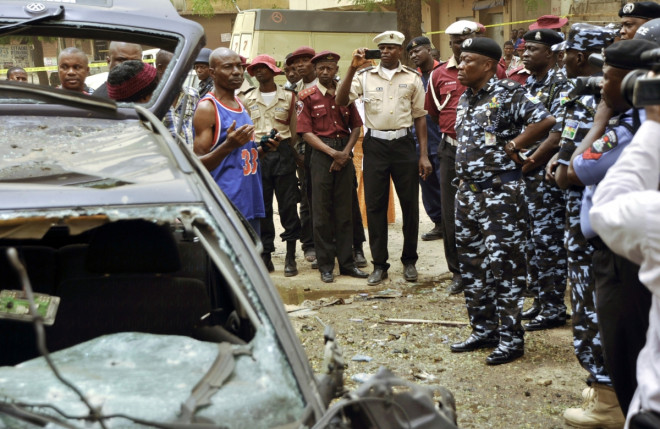 Fifty four people have been killed in two separate attacks in different northern Nigerian states, as Boko Haram continues its insurgency against Goodluck Jonathan's government.
Nigerian officials revealed that Boko Haram militants launched attacks on a town and two villages in Yobe and Borno state.
The Islamists killed 24 soldiers and 21 policemen in an attack on Buni Yadi town in Yobe state, according to police constable Abdullahi Mohammed.
In Borno, local government official Nglamuda Ibrahim said that suspected Boko Haram gunmen stormed two remote villages, killing nine people.
Ibrahim revealed that in the town of Ashigashiya the militants shot residents, burned several homes and lifted white flags with Arabic symbols on them.
Last week, at least 17 people were reportedly killed in a Boko Haram attack on the Borno state village of Alagarno.
Every home in the village was burnt in the assault, according to sources at the scene. Boko Haram insurgents arrived at midnight before spending hours killing and looting and eventually leaving in stolen vehicles.
While Boko Haram's insurgency has been focused on the country's north, two bombs struck the central Nigerian capital of Abuja last month killing 105 people in an indication that the group's deadly influence is spreading further south into the heart of Africa's biggest economy.
The group wish to create an Islamic caliphate within Nigeria and have attracted global attention after the kidnap of over 200 Chibok schoolgirls.