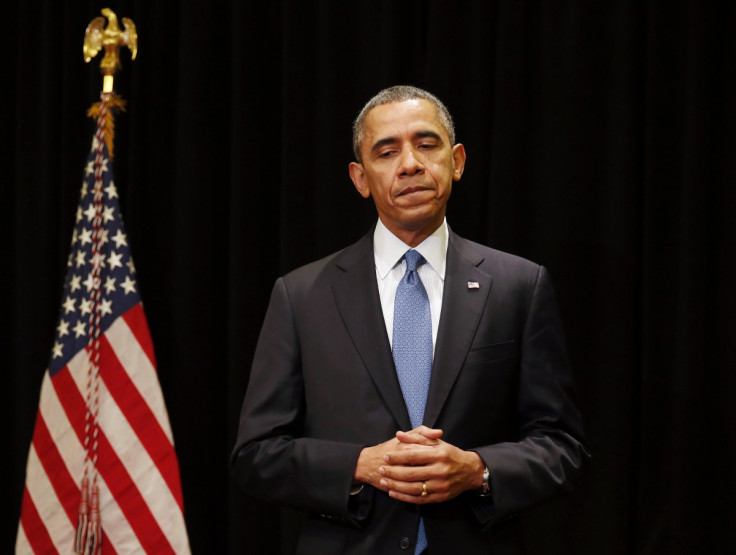 President Obama has confirmed the deployment of 80 US military personnel to Chad to help in the search for the missing Nigerian schoolgirls.
More than 200 girls were abducted from their boarding school in the village of Chibok by Islamist militant group Boko Haram on April 14.
The international community has galvanised efforts to find the missing girls with Britain, France, China and US sending specialist intelligence teams and equipment to assist in the investigation.
In a letter to House Speaker John Boehner and to Senate law makers, President Obama said the military personnel, comprising mostly of Air Force officers will remain in Chad for as long as they are needed.
"These personnel will support the operation of intelligence, surveillance, and reconnaissance aircraft for missions over northern Nigeria and the surrounding area," he said.
"The force will remain in Chad until its support in resolving the kidnapping situation is no longer required."
The letter was sent to comply with the requirement to notify Congress within 48 hours of US troop commitments under the War Powers Resolution.
Pentagon spokesman Lt Col Myles Caggins said the team will operate unmanned, unarmed drones flying out of an airstrip in Chad.
The US last week deployed a smaller team of US military, law enforcement and hostage negotiation advisers to the Nigerian capital of Abuja to help find the girls.
First Lady Michelle Obama has also backed a viral campaign to find the girls, midst fears that some of them have already been transported across the border between Chad and north-eastern Nigeria.
Boko Haram's leader has threatened to sell the schoolgirls into slavery if the government does not release detained militants, however President Goodluck Jonathan has refused to sanction an exchange of Boko Haram prisoners.
At a recent summit hosted by French President Francois Hollande to devise a rescue strategy, the Nigerian President Goodluck Jonathan said he is "totally committed" to finding the 223 kidnapped girls.
Chad's president Idriss Deby added that the countries neighbouring Nigeria were ready to launch a "total war" against the militants.
Meanwhile, there have been more violent outbreaks in Nigeria, where Boko Haram have been blamed for gun attacks that killed nearly 50 people in three villages in the northeast of the country.
118 people were killed when two car bombs exploded at a market and bus terminal in the central city of Jos just a day earlier.