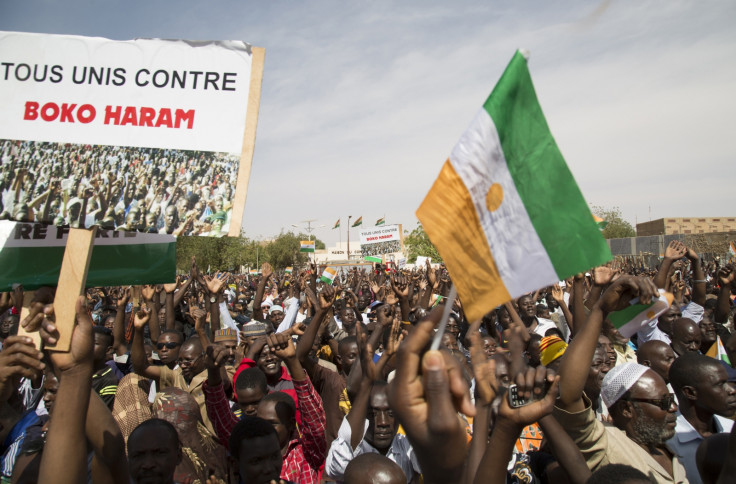 A new regional task force is ready to step up the ongoing fight against Nigerian terror group Boko Haram, which has killed thousands of people in Nigeria and neighbouring countries.
The Multi-National Joint Task Force – comprising some 8,700 troops from Nigeria, Niger, Chad, Cameroon and Benin – is expected to be more efficient than the ongoing regional offensive, the Nigerian military said.
"Any moment from now, the operations or the Task Force will be manifest. In other words, we may not tell you [when it will commence] you will just see it," Nigeria's military spokesman Major General Chris Olukolade told AFP. He added that for strategic reasons, he could not give further details.
The announcement came a few hours after Cameroon said it would send 2,000 military reinforcements to the north of the country, on the border with Nigeria, following deadly attacks blamed on Boko Haram that have left hundreds dead in recent weeks.
Meanwhile, the Nigerian army – already helped by soldiers from neighbouring countries – rescued 21 children and seven women who were being held hostage by Boko Haram.
The terrorists are renowned for kidnapping civilians – mainly women and children – and forcing them to participate in terror attacks in northern Nigeria and neighbouring countries.
In June, President Muhammadu Buhari announced that the nation's military headquarters would be relocated from Abuja to Maiduguri until the fight against terrorism was over.
In a recent meeting with Buhari, US President Barack Obama pledged more support to Nigeria in its fight against terrorism and corruption. However, Buhari accused the US of supporting Boko Haram with its ban on arms sale to Nigeria.
The US Leahy Law forbids the US government from providing military assistance or funding to countries that commit – or are suspected of committing – gross human rights abuses with impunity. In June, the US announced it would send military trainers to help the Nigerian army improve its intelligence.