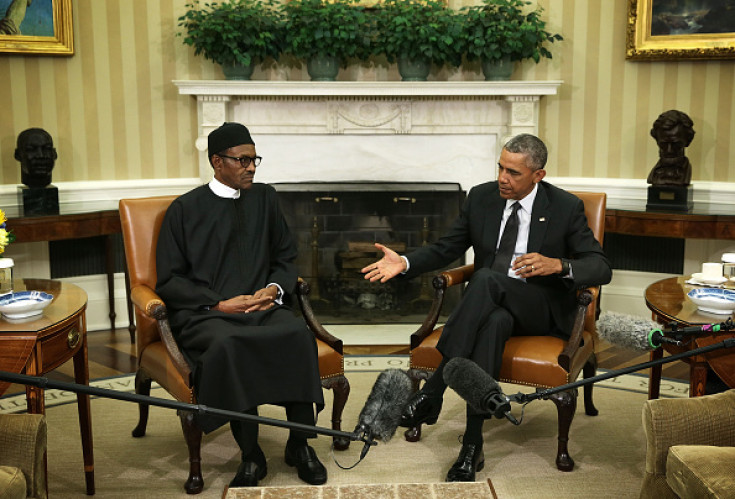 Nigeria's President Muhammadu Buhari has warned that the US's refusal to provide Nigeria with weapons in effect supports terror group Boko Haram's insurgence.
The leader made the comments a few days after meeting US President Barack Obama earlier this week (20 July 2015), during which the US president praised Buhari for his commitment to fighting terrorism and corruption. The two leaders are seeking to improve relations, which had deteriorated during Goodluck Jonathan's administration that came to an end in May of this year.
Following the meeting, Buhari cirticised the Leahy Law, which forbids the US government from providing military assistance or funding to countries that commit – or are suspected of committing – gross human rights abuses with impunity.
The Nigerian government has been often criticised for its persecution of homosexuals, who risk up to 14 years in jail if found guilty of displaying involvement in same-sex organisations or relationships. Rights group Amnesty International has also accused the Nigerian army of committing war crimes and being responsible for the death of at least 8,000 people. The army rejected the accusations, and Buhari has said he will investigate into the allegations.
"We will reclaim every inch of Nigerian territory that is under the control of Boko Haram," Buhari said during a speech at the US Institute of Peace. "But winning the battle against terrorism means we have to do things differently.
"Unwittingly, and I dare say, unintentionally, the application of the Leahy law amendment by the US government has aided and abated the Boko Haram terrorist group in the prosecution of its extremist ideology and hate, the indiscriminate killings and maiming of civilians, in raping of women and girls, and in their other heinous crimes," he continued.
"I believe this is not the spirit of the Leahy Laws. I therefore strongly appeal to both the Executive Arm and the US Congress to examine how the US Government can provide us with far more substantial counter-terrorism assistance with minimal strings."
Obama pledged further support to Nigeria in order to tackle terrorism and the widespread corruption in the African nation. In June, the US announced it would send military trainers to help the Nigerian army improve its intelligence gathering and logistics.
The Nigerian government is currently aided by mercenaries and troops from neighbouring countries Chad, Benin, Niger and Cameroon in its offensive, and has scored some successes since the military cooperation started in February.
In June, Buhari announced that the military headquarters would be relocated from Abuja to Maiduguri until the fight against terrorism was over.
The latest attack carried out by Boko Haram killed ta least 40 people in Gombe.