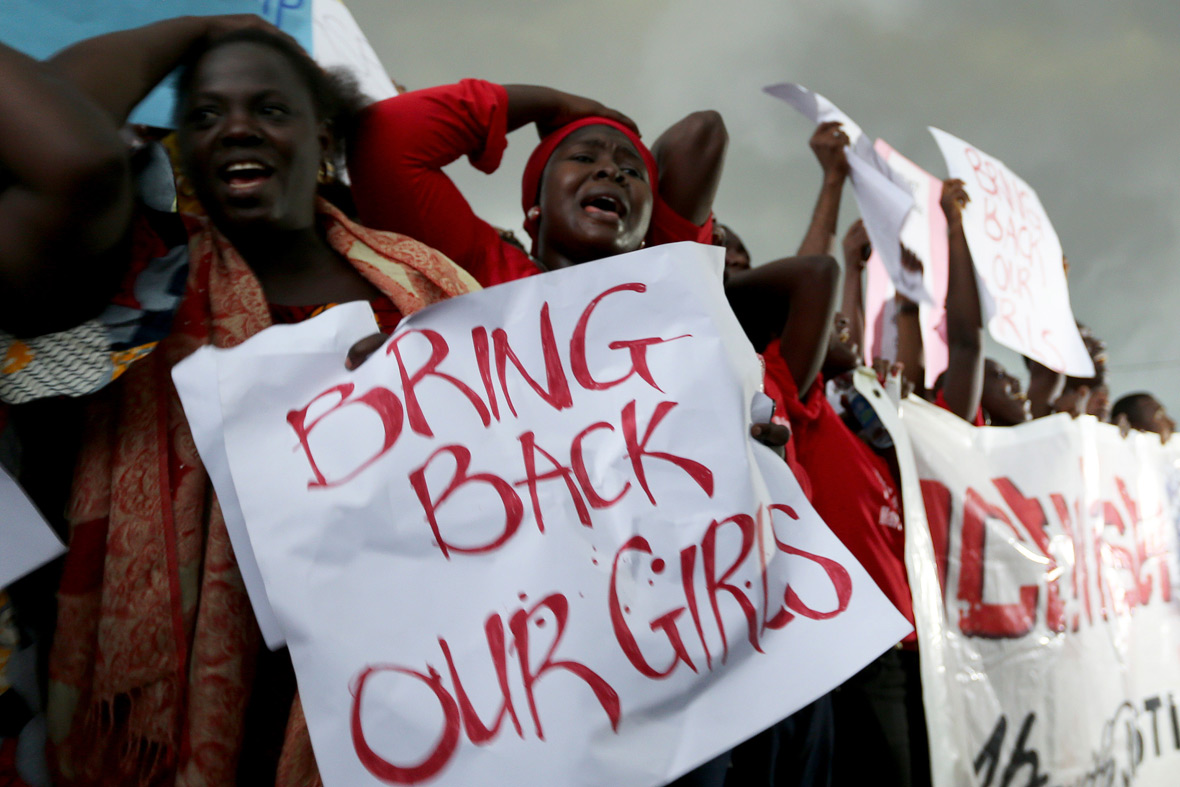 The Nigerian government is willing to release detained members of terror group Boko Haram in exchange for some 219 girls kidnapped by the terrorists from the Chibok village, Borno state, in 2014.
The comment was made by Nigeria's President Muhammadu Buhari, who said that his administration is willing to negotiate to guarantee the release of the girls, who it is feared are being forced by the terrorists to carry out suicide bombings throughout the north-east of the country.
"I think Nigeria will make as much sacrifice as humanly possible to get the girls back. This is our main objective," Buhari was quoted by AP as saying.
The leader added he is confident that a regional force fighting the terrorists - comprising troops from Nigeria, Chad, Cameroon, Niger, and Benin - is ready to take on Boko Haram within 18 months.
"We are going to deny [Boko Haram] recruitment. We are going to deny them free movement across borders. We are going to deny them training. We are going to deny them receiving reinforcement in terms of equipment," said Buhari.
Who are Nigeria's Boko Haram terrorists?

Boko Haram (recently renamed Iswap) fights against Western influence in Nigeria and aims to impose its version of Sharia law in the country.

The group declared an Islamic caliphate in Gwoza, along the Cameroon border, in August 2014.

Boko Haram has raided several cities in the north of the country in a bid to take control of more land.

Three states − Adamawa, Borno and Yobe − have been under a state of emergency since May 2013, due to Boko Haram's attacks.

The group has killed more than 3,000 people since the beginning of 2015.
Buhari made the remarks after he met with US President Barack Obama, who pledged further support to Nigeria in order to tackle terrorism and the widespread corruption in the African nation.
The two leaders are seeking to improve relations, which had deteriorated during the administration of Nigeria's previous leader, Goodluck Jonathan.
In June, the US announced it would send military trainers to help the Nigerian army improve its intelligence gathering and logistics.
Boko Haram attacks continue
Boko Haram, which has killed thousands since its insurgence became violent in 2009, keeps carrying out deadly attacks in the north-east of Nigeria, as well as in neighbouring countries.
The militants attacked the house of an army chief during a raid in a village in the Buratai village in the restive Borno state on 22 July.
At least two people were killed and eight injured in the latest attack, which occurred hours after the terrorists burned at least eight students alive in a village in Cameroon.
The chief of army staff Tukur Baratai was not present during the attack, witnesses told Reuters.