Separatist movements that call for the independence of Nigeria's former Eastern Region – proclaimed the Republic of Biafra in 1967 and reannexed to Nigeria three years later, following a civil war that claimed between one and three million lives – are scattered across southern Nigeria.
Pro-Biafrans believe the modern-day Nigerian states that made up Biafra should be part of an independent state as people who inhabit these areas, and identify themselves as southerners, feel disenfranchised from those who live in the north.
In an exclusive report by IBTimes UK, members of pro-Biafran movements as well as the current Nigerian leadership explain the reasons behind the widespread feeling of separatism and how the central government is dealing with it.
Amalgamation contract and birth of Nigeria
Pro-Biafrans cite the expiration of a so-called "amalgamation contract" as one of the reasons to justify their will to separate from the rest of Nigeria.
The contract was issued by Britain during the colonisation era and aimed at integrating people from the north and the south within 100 years since it was issued despite cultural, religious and economic differences among the various ethnic groups.
The contract, now at the National Archive of London, was created in 1914 by Frederick John Dealtry Lugard, the governor general of modern-day Nigeria. The document, opposed by the political class and the media in Lagos, expired in 2014.
The term "Nigeria" was created by Lugard's wife, British journalist Flora Shaw, in 1897 when she suggested to replace the "British protectorate of the Niger River" with a shorter term.
"The so-called 'amalgamation contract' was [a] unilateral agreement that British occupying forces entered into with themselves," Ifeanyi Adibe, from the Indigenous People of Biafra (Ipob) told IBTimes UK.
Ipob advocates for people who "are under occupation, servitude and modern-day slavery under the Hausa-Fulani-[two of Nigeria's major ethnic groups] controlled Nigerian establishment." The group's Facebook page is liked by some 85,000 people.
"There has never been any basis for unity or integration of 'north' and 'south', not within the fraudulent context of 'Nigeria' at least," Adibe said and cited an alleged quote by Lugard who, before issuing the amalgamation contract, is believed to have said people from the north and south were like "oil and water, they will never mix".
Adibe said that more people are joining pro-Biafran movements and urged British people to pressurise their government to stop its alleged support of those who "oppress Biafrans/Christians in the Islam-run 'Nigeria'".
He said: "It is not a crime to demand to be independent. No one is killing British people for demanding to renegotiate their terms of relationship with European Union or opt out of it."
He also alleged that pro-Biafrans are persecuted and even killed by the government and as a result some people are scared to freely identify themselves as Biafrans.
"A major part of the work going on at the moment is sensitizing efforts and awareness campaign," he said. "We have been reaching out to world governments and organisations that believe in the inalienable rights of every nation to be free and independent. We know it is an uphill task, but we're confident that if the likes of former Soviet Union, Yugoslavia, even recently Sudan/South Sudan can, we will also make it."
Ikechukwu Opara, from the Movement for the Actualisation of the Sovereign State of Biafra (Massob), defined his organisation as one of "the most influential umbrella groups for the current Biafran struggle, which can only yield results via Massob's ethos of non-violence."
He added: "This has led to continued Massob membership growth at home and in the Biafran diaspora."
The Nigerian government has accused Massob of violence and its leader, Ralph Uwazuruike, was arrested in 2005 on treason charges. He was released two years later.
"Uwazuruike formed Massob with the belief that the actualisation of a Biafran sovereign state can only be achieved by non-violence,"Opara continued and added that Uwazuruike and other Massob members have been victims of persecution and torture.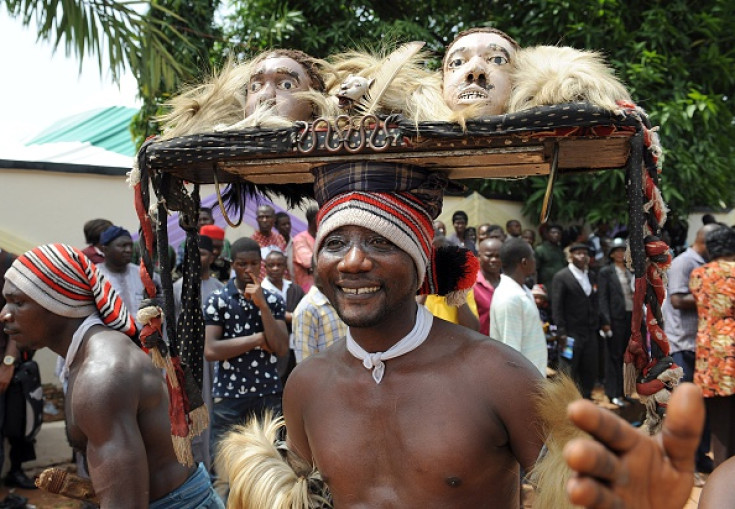 Government's position on pro-Biafra movement
In an interview with IBTimes UK, government spokesperson Mike Omeri said the authority does not consider the separatist movements as a threat to the current leadership and defined pro-Biafrans as an "insignificant number of frustrated people who are not a threat to the existence of Nigeria".
He also slammed allegations of violence against pro-Biafrans as "entirely incorrect, misinformation and calculated to create bad blood and tension".
He added: "They [pro-Biafrans] want to create a picture of Nigeria that is not [true]. The government of Nigeria values human rights and has an obligation [to] protect lives."
Omeri also denied the accusation that current President Muhammadu Buhari aims to Islamise southern Nigeria, which is mainly inhabited by Christians.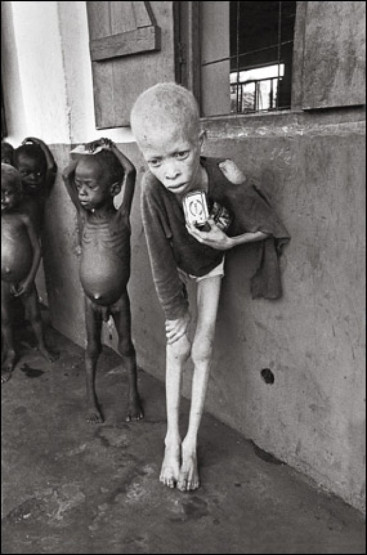 The accusation stems from reports alleging that some members of Nigerian terror group Boko Haram (originated in the Muslim-majority north-eastern part of the country) have been relocated to the Ekwulobia Prison in the southern Anambra state.
Although the claim has been denied by the government, it prompted people to take to the streets and rally against the alleged relocation.
Views from the north
According to businessman and ambassador for peace Ahmed Umar Bolori, who lives in Maiduguri, capital of the northern state of Borno, "many" people want to divide Nigeria into two separate states, but he thinks it is not a good idea.
"No independent country will ever leave in peace and tranquillity without having good relationship with her neighbour," he said. "This is because, even if Biafra succeeds, I believe Chad, Cameroon and Benin Republic wouldn't deny Nigeria for Biafra."
Bolori, who is the north-eastern coordinator of the Fa'aah Foundation – which provides needy people with food, clothing and basic services – said he does not support the separatist movement as he believes in unity.
"There's great wisdom and vast advantages in unity of people and nations as one federal government more than anything else. I don't feel threathened by [the movement] because I believe the government of the federal Republic of Nigeria will contain them."
Amina Adamu, from the University of Maiduguri, believes that northerners should not support the pro-Biafran movement, which she defined as: "The desire of [people from] Nigeria's oil producing states – who are mostly the Igbos – to form a new nation of their own because they think they are not getting enough oil share."
Adamu added that the Nigerian government is not giving space to talks regarding the amalgamation contract, fearing that it could undermine unity.
"There has been consistent effort by the Nigerian government to keep this knowledge out of the public as it may lead to agitation for breaking the country into two," she said.
"All these sudden talks about Nigeria breaking or not breaking up by the political leaders including the past presidents show how anxious they are about the implications of the document."