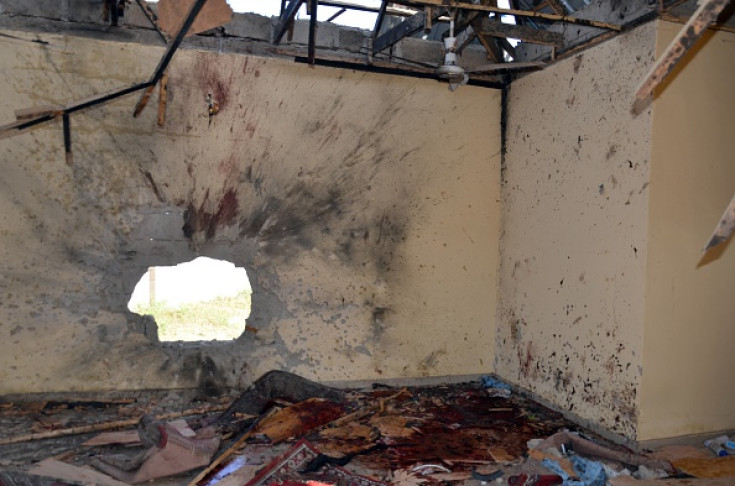 The Nigerian government has launched an investigation into recent attacks in nothern Nigeria blamed on terror group Boko Haram. More than 110 people have been killed since the beginning of the year in spite of the government's announcement that the group had been defeated.
In the latest attack blamed on the group, at least four people were killed when militants raided Mairi and Malari villages in the restive Borno state. Early in January, at least 86 people, including children, were murdered in an attack in the village of Dalori, Borno.
Another 11 people died during a bomb blast in Gombi market while15 were killed in suicide-bombing missions in Chibok, a remote village in Borno where the insurgents kidnapped 219 girls in April 2014.
"The recent unfortunate attacks by Boko Haram terrorists on communities close to Maiduguri, despite our successes, call for concern," the army said in a statement, according to AFP.
"The Nigerian Army has already commenced investigation into the attacks... All cases of indiscipline and related acts of misconduct including human rights abuse in the operations will be tried by the special court martial," the army continued, in response to recent allegations of misconduct and war crimes committed by army members.
In a statement on its official website, the army also denied allegation that the operation against the terrorists, code-named Lafiya Dole, had been taken over by the Defence Headquarters and that soldiers are not happy about it. "This is quite unfortunate and figment of imaginations of the respective media which was aimed at distracting the military, create rancour and disaffection among the components fighting Boko Haram terrorists."
The army's statements came days after Rabe ABubakar, spokesperson for the country's defence, told IBTimes UK that Boko Haram's latest attacks were just an attempt by the insurgents to grab media attention. Boko Haram has not released any official statements after the Nigerian government repeatedly declared a regional offensive – consisting of 8,700 troops from Nigeria, Niger, Chad, Cameroon and Benin – had been successful.
Meanwhile, Cameroon closed markets along the border with north-eastern Nigeria after the area had been hit by Boko Haram-linked attacks at least 30 times since the beginning of 2016.
---
Nigeria up close: Check out our Flipboard magazine
---