Nigeria: Lawyer files complaint with ICC urging probe on 'abuses against Biafrans'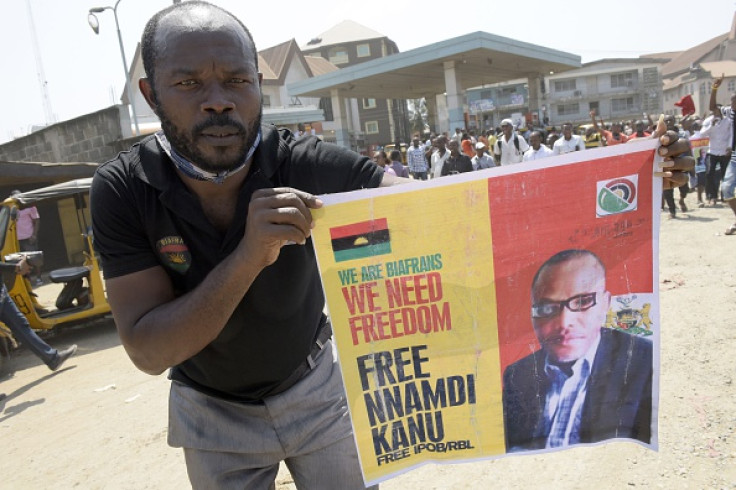 A lawyer from the Amesterdam-based Prakken d'Oliveira law firm has filed a complaint with the International Criminal Court (ICC) on alleged human right abuses against pro-Biafrans in south-eastern Nigeria. Göran Sluiter, who specialises in international criminal law, told IBTimes UK that his team interviewed dozens of people who had been victim of alleged abuses committed by the Nigerian government, including murder, unlawful imprisonment, torture and enforced disappearance.
The complaint follows claims that since President Muhammadu Buhari came to power in 2015, violence against pro-Biafrans has allegedly intensified.
People who identify themselves as "Biafrans" demand the independence of the Biafran territories forcibly annexed to modern-day Nigeria during British colonisation, which ended in 1960. The Republic of Biafra was declared independent again in 1967 and reannexed to Nigeria in 1970, following a civil war that claimed between one and three million lives.
Pro-Biafrans hold regular marches across south-eastern Nigeria demanding independence and the release of their leader Nnamdi Kanu, arrested in Lagos in October and charged with treasonable felony.
The demonstrators have often accused the army and police of killing unarmed people, something that Nigerian officials have often denied during interviews with IBTimes UK.
"The campaign against Biafrans, under the authority of President Buhari, is also very well illustrated by the arbitrary arrest and detention of Kanu for several months now," Prakken said.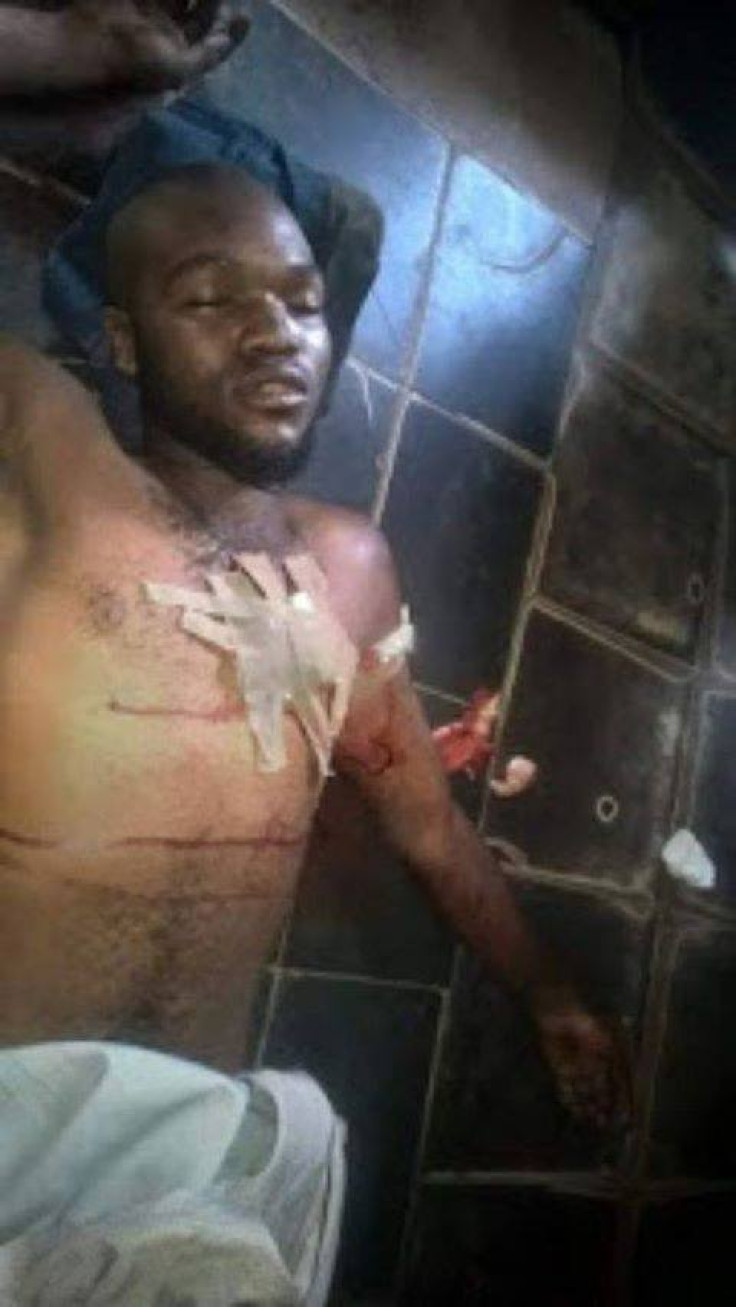 A pro-Biafran lies prostrate after being shot allegedly by the army on 17 December
Ipob
"The complaint contains evidence of crimes against humanity against Biafrans and the role of Buhari in these crimes. It also calls upon the ICC prosecutor to launch without delay criminal investigations in the situation of Nigeria, which has been on the agenda of the ICC for considerable time now."
Nigerian government's position
Buhari's government has always maintained that Nigeria's unity is a priority for the country and that although peaceful pro-Biafran protests are welcome, demanding the breakaway of the Biafran territories is against the constitution.
Mike Omeri, a spokesperson for the Nigerian government, denied any wrongdoing by the leadership. He told IBTimes UK: "No, the Nigerian government is not committing abuses, we reject such allegations. The government of Nigerians say individuals have the right to demand for anything, but without acting to sabotage the nation.
"The government recognises the rights of the Igbo men, but it will not just watch these freedoms and rights being trampled upon by a few people," Omeri continued. "Nigeria has had a civil war. The government and 99% of the people in Nigeria do not think that we should have another one."
During a media chat in December 2015, Buhari said Kanu would not be freed in spite of the High Court rulings in favour of a bail, due to the "atrocities" allegedly committed. The leader also said he was not worried about the pro-Biafran movement.
© Copyright IBTimes 2023. All rights reserved.