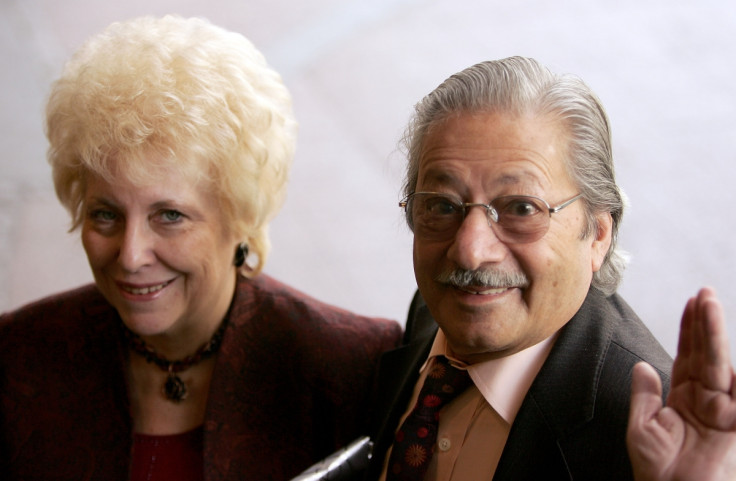 Bollywood is mourning the death of screen legend Saeed Jaffrey. The actor, known in the west for his roles in Gandhi (1982) and The Man Who Would Be King (1975), passed away in London after suffering a brain haemorrhage. He was 86.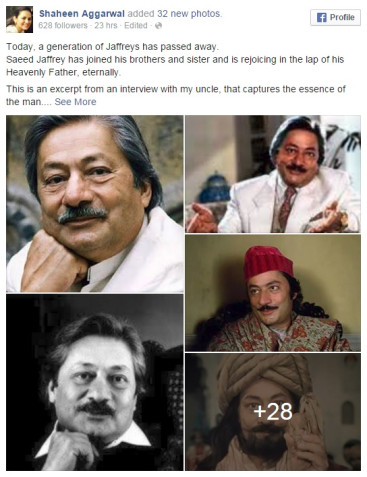 Jaffrey's niece, Shaheen Aggarwal, confirmed the news of his passing in a post on Facebook. She wrote: "Today, a generation of Jaffreys has passed away. Saeed Jaffrey has joined his brothers and sister and is rejoicing in the lap of his Heavenly Father, eternally."
She added: "Now this is how English should be spoken. Go on! Give your children a listen. The entire Jaffrey Family bids you, 'adieu', you beautiful, beautiful man."
Leading the tributes was Shekhar Kapur, who worked with the actor in his directorial debut Masoom. "Goodbye dear Saeed. Started my career with you in Masoom. Can't forget your kindness and enthusiasm for your art and others," he tweeted.
Indian Prime Minister Narendra Modi also offered his condolences: "Saeed Jaffrey was a multifaceted actor whose flair and versatility will always be remembered. Deepest condolences on his passing away."
Jaffrey, who appeared in more than 100 Bollywood productions, is survived by his wife Jennifer and three daughters from his first marriage to Madhur Jaffrey. In tribute to the prolific actor, IBTimes UK has put together a few of his most memorable quotes.
On meeting his idol Laurence Olivier
"So I went up to him and said: 'I don't care how many people have already told you this, but by being what you are, you inspired and then you informed and gave direction to another human being's career, 5,000 miles away. And for that I want to thank you. And he had tears running down his face. He said, 'I shall never forget that.' Never met him again."
On his love for film
"All the great films I saw in India. My brother and I would put the clock in the dining room forward by an hour, and when it was eight o'clock but the clock said nine o'clock, we would say: 'We're so hungry, can't we eat now?' Then we would yawn and go to our bedroom, put the pillows underneath the quilts, and bugger off to see all the wonderful films the cinemas were showing ... 90 films in six months, and that would be my education in film and acting."
On the meaning of life
"The years up to the age of 40 are Capricorn's apprenticeship years, when you get to know love. Life. Letters. The world. After that comes achievement and recognition."
On his mother inspiring his acting career
"My mother used to go into parties and bring the drama back home. She used to mimic all the guests, that's where I got my inspiration," he said.
On feeling the pain of infidelity
"Even though I had been unfaithful to Hilary on so many occasions and not felt guilty about it, my pride—Mughal, male, Indian, actor's, whatever—could not stomach Hilary's infidelity. "