Bologna refuse to rule out signing Liverpool striker Mario Balotelli
Owner Joey Saputo says club will not sign the Italy international as a 'marketing exercise'.
Liverpool's hopes of offloading Mario Balotelli before the end of the summer transfer window have been enhanced after Bologna became the latest club to refuse to rule out a move for the Italy international. Jurgen Klopp has no plans to use the former Manchester City forward this term and is open to him leaving the club, but for the right price.
Balotelli spent last season on loan at AC Milan where he scored just three goals in 23 appearances in all competitions, and failed to win a permanent return to the San Siro. The 26-year-old has not represented the Reds since April 2015 and is likely to have already made his final appearance for the Merseyside outfit.
Yet the striker's wage demands, not least his dwindling reputation in the game, have proved a major stumbling block in completing a move away from Liverpool. Courier della Sera claim Balotelli is holding out for wages of £90,000-per-week and it could lead to his parent club having to pay a percentage of his contract in order for teams to afford a deal.
Chievo have already claimed they are interested in bringing Balotelli to the Stadio Marcantonio, but that the financial demands of the player means the deal is unlikely. Serie A rivals Bologna are now the second club to declare an interest but Canadian owner Joey Saputo says the deal for the Liverpool outcast cannot purely be done for marketing reasons.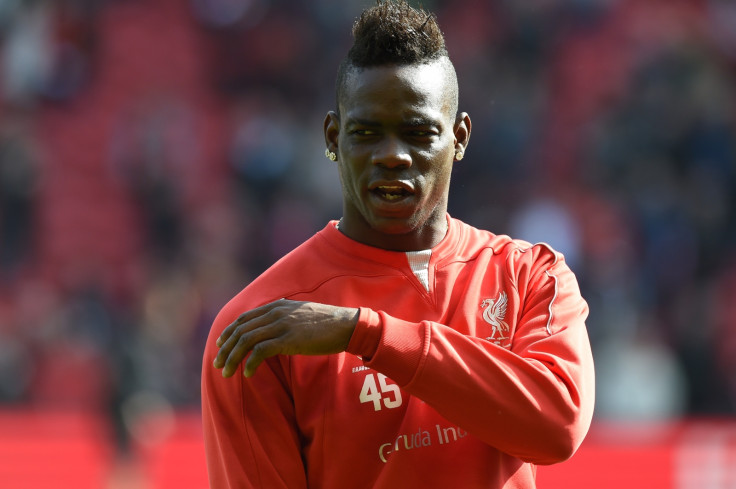 "You can't just go buying a player as a marketing exercise,"he said, according to ANSA. "It has to make sense for the team. It's up to our sporting director and our coach. I leave it up to them to decide. We're aiming to do a little bit better this season than we did last season and we need to work bit by bit, which is what we are doing."
Another Italian top flight side in the form of Udinese has suggested they could be interested in acquiring Balotelli, but are eager not to disrupt the balance of their squad whose average age is 25. "Could Balotelli come to us?" sporting director Nereo Bonato told il Gazzettino, according to Football Italia. "The important thing is to have the right motivation. Udinese is a particular squad, made up of a lot of young people."
Meanwhile, Sassuolo have ruled out coming to the aid of Liverpool and Balotelli after rejecting a proposal from his agent Mino Raiola. The club are braced to play in the Europa League group stage for the first time in their history this term, but despite the additional demands chief executive Giovannia Carnevali has revealed he rejected the chance to make a marquee addition. "Mino Raiola offered us Balotelli, but we refused," Carnevali told RaiSport's Zona11pm show, according to Football Italia.
© Copyright IBTimes 2023. All rights reserved.