Chievo are ready to offer Liverpool striker Mario Balotelli an opportunity to reignite his career after admitting they "dream" of bringing the Italy international to the club this summer. The 25-year-old is surplus to requirements at Anfield having not played for the club since April 2015 - after spending last term on loan at AC Milan.
Balotelli mustered just three goals in 23 competitive appearances in all competitions last term as injury and loss of form hampered his return to the San Siro. Having been marginalised by Jurgen Klopp the ex-Manchester City striker has been forced to look for a new club with two years still remaining on his contract on Merseyside.
Should a move back to Italy suit Balotelli then Chievo - who finished ninth in Serie A last season - are ready to come to the Liverpool's forward's aid. Club president Luca Campedelli is hopeful of completing a deal but is wary of the player's financial demands.
"Dreaming doesn't cost anything," he said, according to The Sun. "At the moment, it does remain a dream because we know that it would be very difficult to pull off such a move. We must take into account the obvious difficulties in economic terms, but it is something we are looking at. However, when you are coming up against the big clubs, then Chievo certainly can't compete at that level."
Italian publication Courier della Sera claim Balotelli has agreed to move to the Stadio Marcantonio Bentegodi but has yet to accept a financial package - with the striker holding out for wages of £90,000-a-week. Reports suggest Liverpool may be forced to pay percentage of Balotelli's wages in order for Chievo to afford the deal.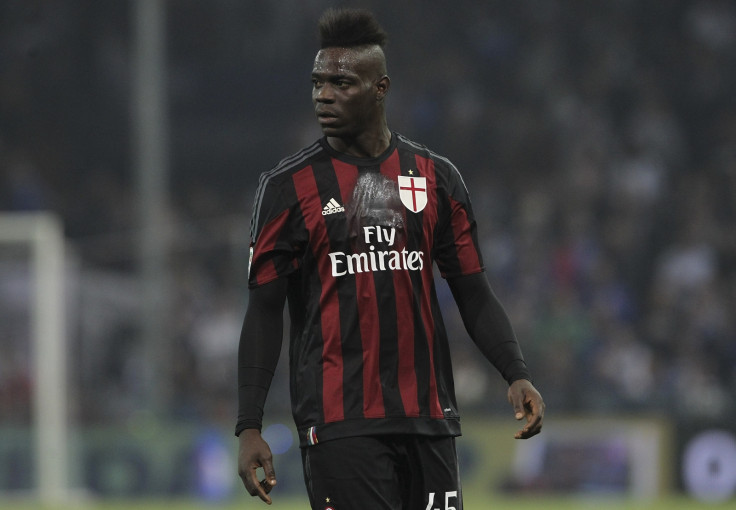 Both Besiktas and newly-promoted Pescara have already denied any interest in signing Balotelli, while The Daily Mail had claimed Ajax were interest in a deal. Klopp made his plans for Balotelli this summer clear early during the off-season, indicating he has no future with Liverpool beyond the end of the summer transfer window.
We want Mario to become the player he was before his injury," he said, according to the Liverpool Echo. The talent is still there – no doubt about it. When we have done the crossing, heading and stuff (in training), he's been world class.
"But this is not a situation where he should be battling with other players like this for one position so it's clear we need a solution. There will be a club around who would be happy to have a new Mario Balotelli if you like.
"I have spoken clearly to the player about that. I know we can't talk about a lot of things because one agent says 'we want to stay', and another says 'we have had 10 offers so we have to leave'. But in this case it's obvious. It's now time to make decisions and I try to help Mario to get in the best shape he can be in and we will see what happens."