Liverpool will not allow Christian Benteke or Mario Balotelli leave for cut-price fees this summer, according to manager Jurgen Klopp. Both players are regarded as surplus to requirements at Anfield but despite the Reds having strength in depth in attack Klopp is not prepared to offer either of the forwards as "presents" to rival clubs.
With Sadio Mane having joined fellow frontmen Daniel Sturridge, Divock Origi, Roberto Firmino and Danny Ings, Klopp is unable to accommodate either Balotelli or Benteke in his squad after the pair's troubled spells. The five-time European Champions start their season against Arsenal on 14 August but the German coach still wants to streamline his squad.
The Sun understand that Balotelli is braced to remain at Liverpool after Italian club Pescara pulled out of a deal to sign the former AC Milan forward. Meanwhile, West Bromwich Albion are the latest club to show an interest in signing Benteke, according to Sky Sports, but the Merseyside club want to recoup all of the £32.5m ($42m) they pair for him last summer.
However, according to Klopp Liverpool will not be forced to offloading either player on the cheap, despite having admitted that neither player are likely to be involved this season. "Christian Benteke, Mario Balotelli, all the other strikers, they are really good; they don't miss anything in their chances," he said, according to Sky Sports.
"Having six strikers is a little bit too comfortable but it's still possible. If anybody thinks that because we have more than one striker, we make presents to other clubs, that's the biggest misunderstanding in world football. We will 100% not do this. We have to bring them all in the best shape. Until the 31 August, I can change my mind if I want, each second. We will wait."
One striker who will not be leaving Liverpool is the fit-again Danny Ings, who missed much of his debut season at the club with a knee injury. The former Burnley forward was absent for seven months of the campaign before playing in the final Premier League game of the term against West Brom. The 24-year-old has enjoyed an impressive pre-season and Klopp admits he is in his plans for the new term.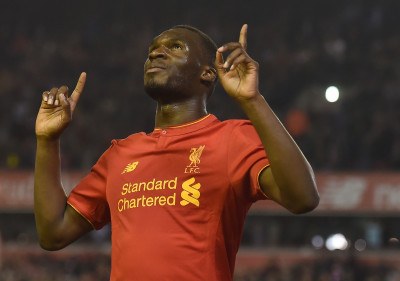 "It's not the same situation as the other two [Balotelli and Benteke]," Klopp said, according to the Liverpool Echo. "We're counting on Ingsy. Ingsy is a fantastic boy. He was injured since October last year and he needed time. That's how it is. Now he's getting better and better. He knows himself that in the first two or three weeks of pre-season even though he scored in the games it was too intense for him.
"You couldn't change it. You couldn't say 'come on, today, three steps and then tomorrow, four'. You have to adapt to the next level. In those first three or four weeks we had to rest him a few times. It wasn't a real reaction of the knee but it was about feeling comfortable. Everyone was afraid that something could happen if his muscles were too tired. But now he's in a really good way."