Boris Becker sends warning to Andy Murray, claims Novak Djokovic will be more focused in 2017
Becker says Djokovic will look to get back his number one ranking next year.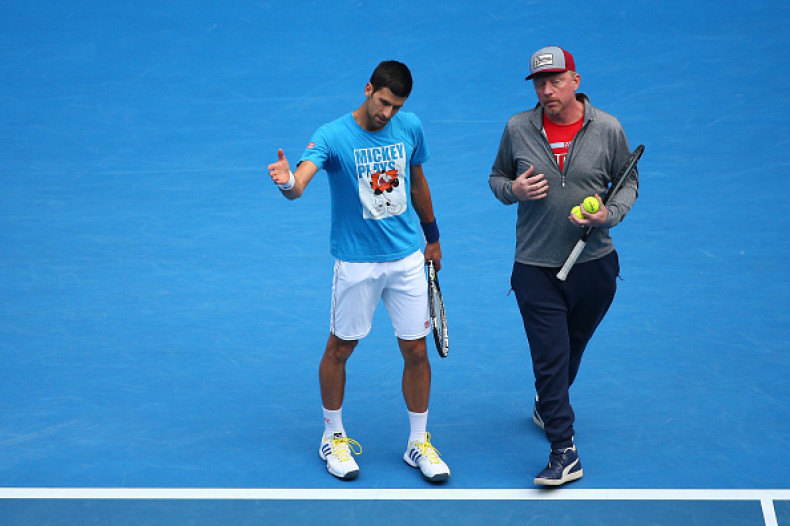 Tennis legend Boris Becker, who is the coach of 12-time Grand Slam winner Novak Djokovic, has sent across a warning to current world number one Andy Murray. The German has claimed that the Serb will be a lot more focused next year and will look to get back his number one ranking.
Twenty-nine-year-old Djokovic was in brilliant form in the first half of 2016 and dominated every event. However, his performances in the second half was poor, which gave Murray a chance to clinch the number one ranking and create history by becoming the first British player to hold the top spot since computerised rankings were introduced in 1973.
The nine-time Grand Slam winner believes that Djokovic will be refreshed when the ATP tour begins next year and will be more focused.
"The first half of the year was unbelievable successful, we finished it off with the lifelong dream of winning the French Open. It was in Madrid and Rome in May that you could already sense there was a new player Murray in town. You could understand any sportsman, after consistently winning everything, he gets tired of it for whatever reason," said Becker, as quoted by Tennis.com.
"That was the case with Novak after the French Open. He has the right to take time out, pursue other interests, spend more time with his family. People forget the only way you can achieve success is by being single-minded and selfish and after a few years that becomes a lonely place. I'm not saying he is going to win everything again, but he is going to be a lot more focused on tennis next year than he was in the second half of this year, I'm convinced."
Meanwhile, reports have claimed that Becker could step down as Djokovic's coach. The German has refused to confirm or deny any developments with regards to his role as coach.