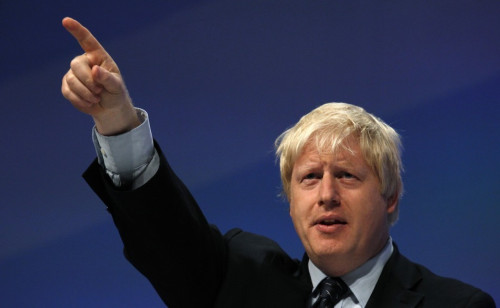 Building an airport in the Thames Estuary remains the best solution to meeting increases in air traffic, according to London mayor Boris Johnson.
The mayor rubbished the findings of the Airport Commission led by Sir Howard Davies, which said that increasing capacity at either Heathrow or Gatwick by 2030 was the best option.
"Our contention is that building another runway in the West London suburbs is completely crackers. All it would do of course is simply feed the beast and it will get bigger and bigger," Johnson told the BBC's Today Programme.
"The point about the estuary option is that it does not cost as much as he [Howard Davies] has been saying. We think the transport infrastructure alone comes in at about £20bn and then you have the cost of the airport but we think that is relatively easily financed by international investment," he added.
The commission's proposal at Gatwick is for a new runway to the south of the existing runway. But Johnson said this would not alleviate capacity issues at Heathrow.
"Gatwick alone won't do the job. If you have an extra runway at Gatwick that will not make a bean of difference because the airlines will still want to go to Heathrow. The real issue is the capacity crunch at Heathrow and how you deal with that," he said.
At Heathrow there are two options: a new 3,500m runway to the northwest; or extending the existing northern runway to at least 6,000m, which would enable the extended runway to operate as two independent runways.
Johnson said: "What is being proposed at Heathrow is not some oven-ready, easy-peezy scheme. They are talking in both the Heathrow options, about concreting over the M25, probably closing it for over at least five years and doing major realignments of the M4 and of the A113. You are talking about tens of billions.
"My question to you and the world is why entrench a huge planning error and expand Heathrow and consign future generations to misery when we could go for the right option?"
However, Davies championed the findings of the report.
"The UK enjoys excellent connectivity today. The capacity challenge is not yet critical but it will become so if no action is taken soon and our analysis clearly supports the provision of one net additional runway by 2030," said Davies.
The report did not rule out building a brand new airport hub in the Isle of Grain in North Kent, but did not see it as the best available option for the UK.
It will study the option further and report on its inclusion to the existing shortlist in 2014.
Johnson said that he welcomed the news that Davies did not rule out his new airport proposal completely.