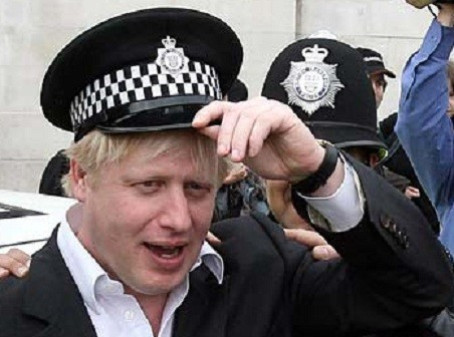 Police officers in London could soon be carrying out their duties from post offices if plans by the capital's mayor, Boris Johnson, take effect.
Sixty-five police stations are earmarked for closure in a bid to save £60m and talks are under way with the Post Office to make room for police operations. Supermarkets and libraries could also become permanent bases for the constabulary.
Johnson insisted the changes would free up officers to walk the beat in their local communities.
But cutting the number of blue light locations for Londoners to seek help from police has been sharply criticised.
Police numbers have dropped on Johnson's watch in City Hall, Labour said, and the plans signalled that more staffing cuts were on the way.
Johnson said: "Putting more officers on the streets is key to driving down crime and boosting public confidence in the police and that is why it is at the heart of our plans for policing in the capital.
"In the economic climate there is no denying that tough decisions will have to be made but policing in the capital is changing and we must change with it by creating a police force that is ready to tackle the issues that matter most to Londoners."
Placing police stations inside post offices may not be a long-term fix for Johnson, however, because a number of branches face their own axe.
Joanne McCartney, Labour's police and crime spokeswoman on the London Assembly, said: "This plan confirms our worst fears. We already know that London has lost over 2,000 police officers in the last two years, but this plan confirms that the majority of London's boroughs will have fewer police officers than in 2010.
"Combined with the closure of 65 police front counters and the loss of nearly half of London's PCSOs [community officers], this will lead to a smaller police presence on our streets. The government and mayor are cutting too far and too fast. They are hitting the frontline.
"To make matters worse this proposed plan details how the mayor will strip out our local Safer Neighbourhood Teams which are vital in fighting crime in London."