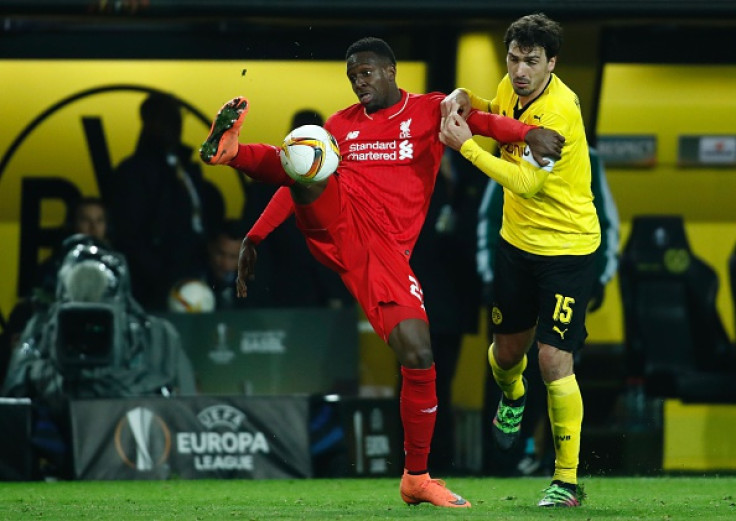 Liverpool striker Divock Origi has revealed that manager Jurgen Klopp had kept his selection to the starting eleven a surprise and that the 20-year-old only knew he was going to play when he saw the team sheet. The Belgian scored the opener for Liverpool in the 36th minute, which was cancelled out by Mats Hummels' equaliser early in the second half.
"We were playing a big team and as the striker, I had a big responsibility but I felt the support of everybody from the coach to my teammates and the fans," Origi said, as quoted by Goal.
"Everyone tried to help me as much as possible and it showed in my performance. I only knew [I was starting] when I saw the teamsheet, which was today. I was happy to play in such an important game, which is what you strive for as a footballer."
The game ended at 1-1, a result which will benefit Liverpool, who host Borussia Dortmund in the reverse fixture at Anfield next week. Origi added that Klopp had done a lot of tactical planning before the game but he was not asked to do anything out of the ordinary. The striker is known for his ability to run behind defences with his pace, which he used to get ahead of his marker and put the Reds in the lead.
"We worked a lot tactically, and he knows my qualities and told me just to use them. Everyone said I should play to my qualities, which is getting in behind the defenders and taking them on one-on-one and of course, importantly, scoring. I've very happy that I could do this," he added.
The away goal means Liverpool can still harbour hopes of making it to the semi-finals, only a step away from the finals and winning Europa League, which will get them into the Champions League next season. The Reds are currently nine points off a top-four spot with eight games left in the season and know that this competition is their best chance to get into Europe's most revered club competition next season.