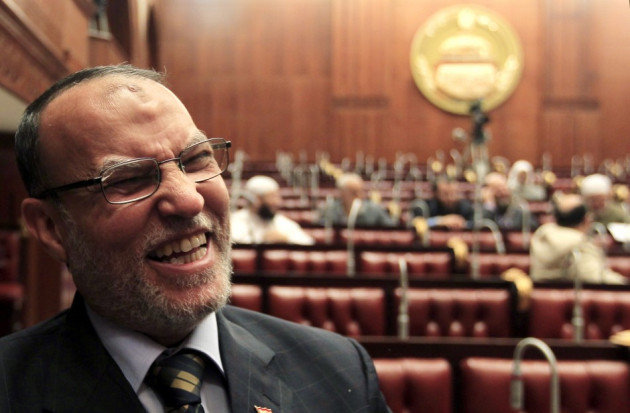 A senior leader of Egypt's Islamist Muslim Brotherhood organisation has linked the deadly twin blast at Boston's Marathon finish line to the French war in Mali, the destruction in Syria and Iraq and "faltering" peace agreement between Turkey and the PKK Kurdish separatist.
While condemning the double blast, Essam el-Erian linked the attack to a series of events that "began with the sending of French battalions to Mali in a war against organisation that are said to belong to Al-Qaeda".
"Bombings intensified in Syria in a suspicious manner that deviated from the path of the great Syrian revolution, and smear campaigns began," Erian, also vice-chairman of the Brotherhood's political arm, the Freedom and Justice Party, said on Facebook.
"The historic agreement, which ended the fiercest regional conflict, between [Turkish prime minister Recep Tayyip] Erdogan and the leader of the Kurdistan Workers' Party (PKK) is faltering," he added, before asking: "Who disturbed democratic transformations, despite the difficult transition from despotism, corruption, poverty, hatred, and intolerance to freedom, justice tolerance, development, human dignity, and social justice?
"Who planted Islamophobia through research, the press, and the media? Who funded the violence?"
His statement differs from the official one released in English by the Brotherhood's political party, in which it "categorically reject as intolerable the bombings committed in the U.S. city of Boston," and "offer heartfelt sympathies and solemn condolences to the American people and the families of the victims."
The double bombing at Boston's Marathon on Patriots Day killed three people and left 167 injured.