Bow Wow, real name Shad Moss, may have fallen victim to the curse of social media by flaunting a champagne lifestyle when the reality is a lemonade budget.
The 30-year-old rapper got caught out on Instagram after bragging about travelling by private jet on his promotional tour for his reality show Growing Up Hip Hop: Atlanta, when he was actually flying on a commercial flight with lots and lots of other people.
The Let Me Hold You hitmaker was spotted jetting to New York when a fan took a sneaky photo of the star and posted it on Twitter.
The individual accompanied the snap with the caption: "So this guy lil bow wow is on my flight to NY. But on instagram he posted a picture of a private jet captioned "traveling to NY today" smh".
Just hours beforehand, the recording artist shared a picture on Instagram featuring a private plane and two Mercedes Benz's with the words: "Travel day. NYC press run for Growing Up Hip Hop. Lets gooo. I promise to bring yall the hottest show EVER. May 25th on @wetv"
After being called out on social media, Bow Wow's fans were quick to mock him, with one writing on his Instagram post: "Tell my why u lying always lying", as another wrote: "Stock photo from Fort Lauderdale VIP Transportation. Smh".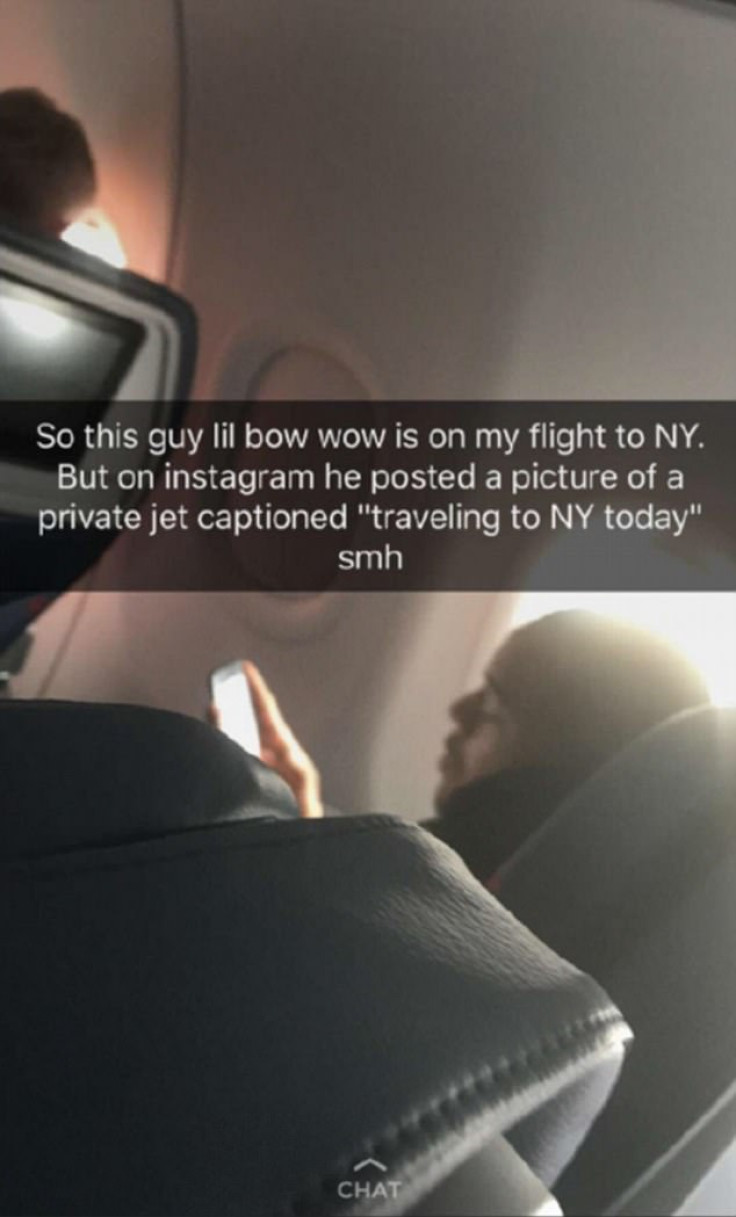 A third predicted it was a publicity stunt, adding: "Yall know that whole thing with this bring a fake picture and him riding commercial was a publicity stunt. And you all fell for it. Fake or not, you fell for it. I have to breathe the same air as you all. Pathetic."
The response was even more hilarious on Twitter, with people flooding the social media site in their droves with memes about the star.
Check a few of them out:
Bow Wow had travelled to the Big Apple for an appearance on The Wendy Williams Show to speak about his new show.
Growing Up Hip Hop: Atlanta premieres on 25 May on WEtv and shows the singer returning to the Georgia city as he plans to release his first album in six years.