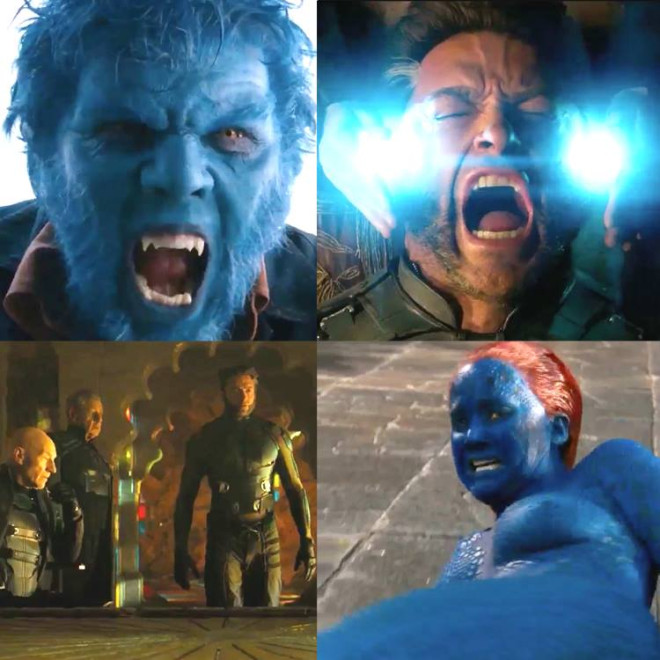 X-Men: Days of Future Past is on a roll at the box office as the mutant movie is on its way to becoming the highest grossing debut of the franchise since 2006.
The mutant superhero film may not set the best opening record on its preview day on Thursday but experts are predicting a sweep by the movie at the box office during the four-day Memorial Day weekend.
Industry experts are predicting that the seventh instalment in the X-Men franchise could cross the $100 million mark to reach $120 million over the four-day stretch, Mashable.com reported.
This will be the second highest earning on an opening day after Godzilla's monstrous opening last Friday, which earned $93 million during the opening weekend.
The X-Men franchise opened strong at 3,996 locations on Friday earning $36 million which includes the Thursday preview income of $8.1 million, Box Office Mojo reported.
The bumper success of the Marvel mutant's movie has revived hopes for the survival of the 14-year old X-Men franchise as the last two of its movies - First Class and Wolverine - recorded the lowest collection ever.
The success of the movie can be fairly attributed to Fox's vigorous marketing and the time travel plot which merges the old and the new star cast.
The jumbo casting of the Bryan Singer directed movie includes, Hugh Jackman, Jennifer Lawrence, Halle Berry, Ian McKellen and Patrick Stewart.
Produced by 20th Century Fox, the franchise has made another major release bite the dust.
Adam Sandler and Drew Barrymore's romantic comedy 'Blended' has earned a disappointing $4.4 million from 3,555 locations with a projection of $20 million during the four-day holiday.