British boxer Amir Khan has revealed that he intends to fight three times in 2017, beginning with a welterweight fight at the start of the year. The 29-year-old, who suffered a knock-out loss to Saul "Canelo" Alvarez the last time he was in the ring, took to twitter to express his interest.
Having won two world titles at super-lightweight, Khan moved to welterweight division before choosing to fight Alvarez. His loss to the Mexican resulted in Khan admitting that the jump in weight was too much and that he would fight in the 147lbs category in the future.
The British-born boxer, who is of Pakistani origin, is also yet to recover from a hand ligament surgery. Therefore, he will be out of action for the rest of 2016. Khan recently revealed that he has had the vitilated ligament for 10 years, which affected his punching power during the time.
Khan also remains the number one challenger to Danny Garcia's WBC welterweight title, which gives the boxer a shot at redemption against Garcia. The 28-year-old had defeated Khan in the fourth round in 2012.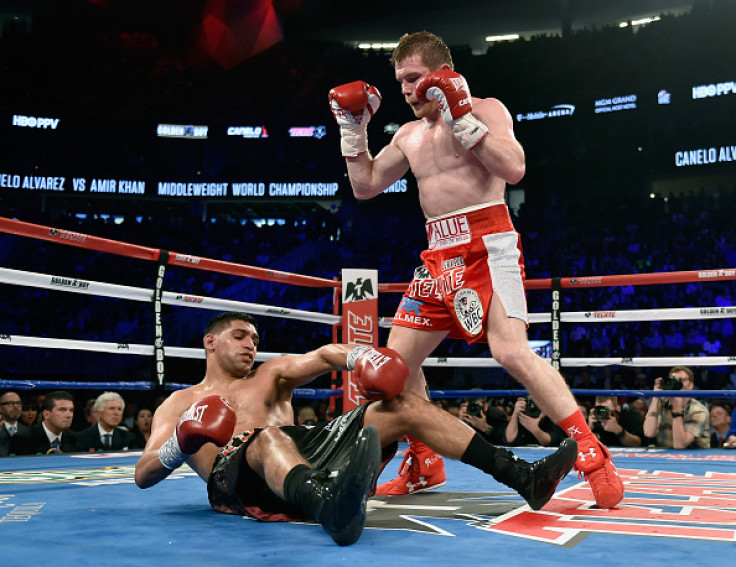 Meanwhile, the 29-year-old has also expressed his willingness to fight Mixed Martial Arts (MMA) superstar Conor McGregor. His interest in fighting the Irishman was initially mocked by fans and experts, but things seem to have taken a serious turn post McGregor's win over Diaz at UFC 202, with Khan congratulating him on twitter, ending his message with, "See you soon. Call me, we need to talk."