Boxer Fred Evans has admitted that he is in no rush to turn professional after winning a silver medal at the London 2012 Olympics.
There is always pressure on a fighter to leave behind the amateur game after success at the Olympics, but the lure of being able to box for the elusive gold medal at Rio 2016 may just be too good of an opportunity to turn down.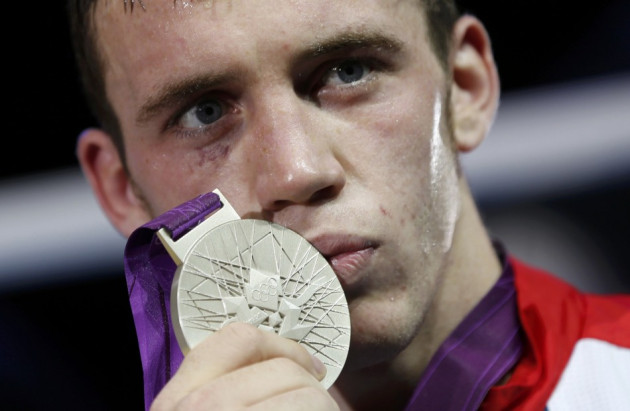 Evans is still just 21-years-old and will have plenty of time of think about his future after losing in the final 9-17 to Serik Sapiyev of Kazakhstan, who was a vastly more experienced boxer.
"I'm still young so I think in four years' time I'd still be only young then," Evans told the BBC.
"I'm not going to rush into anything yet. I'm just going to have a few weeks off and enjoy myself and then get back into the usual training, [and] just see where I go from there.
"I've got a lot to learn still and obviously coming here and winning a silver at the Olympics, I'm over the moon with it.
"I've got loads of experience to gain, but once I get back into training I'll sit down with my coaches and family and decide where I go, see what's best for me."
The Welshman was beaten in the final by a two-time world champion, but Evans had already proved his talent when defeating the world number one Taras Shelestyuk of Ukraine in the semi-final.
"All the time building up to each fight I knew I was getting closer to the gold and that was what I had my mind set on," added Evans.
"After beating the world champion and world number one I was so excited and thought I was going to do it."
The final bout may have proved one step too far for Evans, however, he had earned his place in the record books by becoming the first man from Wales to win a boxing medal since Ralph Evans claimed bronze at the 1972 Munich Olympics.