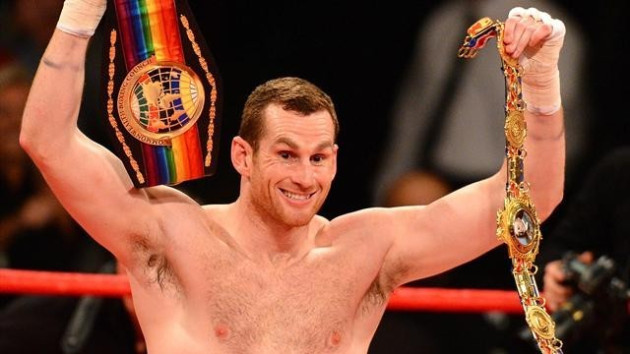 David Price believes that in years to come he will be grateful that Tony Thompson inflicted a first professional defeat as it has taught him an important lesson.
The Liverpudlian was being linked with a possible shot at heavyweight king Wladimir Klitschko at the start of the year but his progress was derailed after Thompson stopped him in the second round of their fight in February.
Price had won his first 15 fights, blowing away 13 inside the distance and looking untroubled as he advanced up the heavyweight rankings. However, the shock loss to Thompson caused many to question his chin as he had rarely been caught with a big shot.
Thompson appeared to clip Price behind the ear and despite his best efforts to regain his balance, his legs were completely gone. It has forced the 29 year old to reassess his plans and should he gain revenge, then he feels he'll be happy it happened early in his career.
"There will be heavyweights who saw me get beat and thought 'Thank God' because they wouldn't have to fight me in the next one or two fights," Price told Sky Sports. "A year down the line when I have won two or three fights I will be able to say I'm glad that happened then.
"I can't say that now because I am yet to avenge the defeat, but I do believe if I'd carried on the way I was going it was a formality I would lose."
Price has the opportunity to avenge his only defeat on July 6 when they clash in Liverpool and he has been working hard to adjust any of his flaws. The British and Commonwealth champion has been working closely with former undisputed heavyweight champion Lennox Lewis and he feels he can soon get back on the right track.
"You get complacent and it is a lesson learnt. Once this fight is won I am right back in the mix and no one can deny that. It is about winning. I don't care how I get it because I can move on," added Price.
"Because of the way I was going people expected me to batter Tony, but he only fought Wladimir Klitschko six months previously.
"The last thing a heavyweight loses is his punch and I got caught with a heavy shot. It didn't look a heavy shot, but it was. He could try 2,000 times again and it wouldn't happen again but it is done."