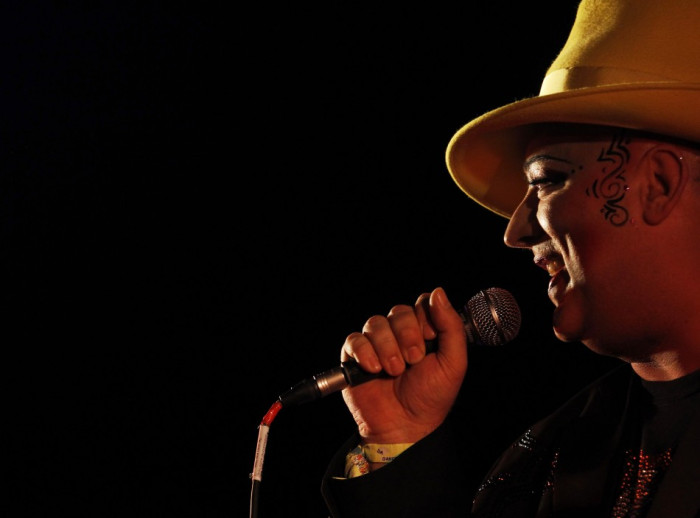 Iconic Eighties band Culture Club reunited for the first time in 12 years this evening to play an intimate set at London's Heaven nightclub.
The band, with Boy George on vocals, Mikey Craig on bass, Roy Hay on guitar/keyboards and Jon Moss on drums/percussion, performed songs from their new album Tribes as well as old favourites.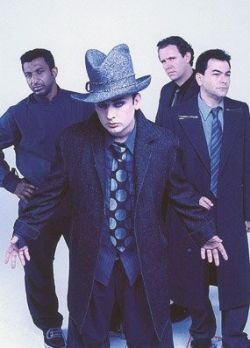 Writing on Twitter, Boy George thanked the band's fans for braving the aftermath of Hurricane Gonzalo to Charing Cross: "Thanks to all of you who braved the autumn chill to see CultureClub at Heaven. Love you all! :)"
At their peak in the 1980s Culture Club had a series of best-selling hits including "Karma Chameleon", "Church of the Poisoned Mind" and "Do you Really Want to Hurt Me?" However by the middle of the decade they had fallen out due to drug and relationship problems and the famously-flamboyant Boy George became a heroin addict.
Despite a relatively successfully career as a DJ and performer Boy George - real name George O'Dowd - continued to attract media attention with his eventful personal life, culminating in a 15 month prison sentence in 2009 for falsely imprisoning a male escort. He served four months in jail before being released for good behaviour.
Tonight's gig was the latest of several revivals and judging by the response on Twitter highly successful. Jayne Nagle wrote: "Was so good seeing #CultureClub back together again and playing live. Loved the new version of the War Song." "Anita" wrote: "Mind blowing intimate gig tonight seeing the original CultureClub line up in Heaven!!"
Culture Club are the latest in a long line of bands and solo artists from the seventies and eighties reforming in a bid to cash in on former glories, other examples including Kate Bush, Spandau Ballet and ABC. The band will tour the UK supported by Alison Moyet in December.