Boy Scouts of America's ban on homosexual leaders is irrational, harmful and morally wrong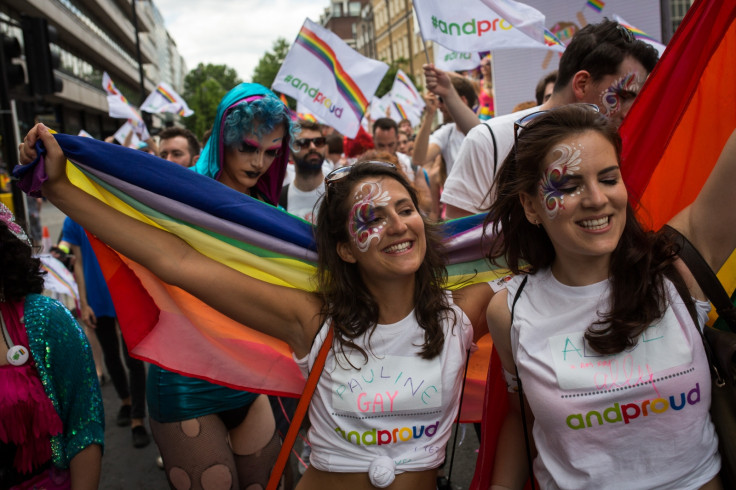 The US Ambassador to the UK Matthew Barzun, some of his staff and their children took part in the annual LGBT Pride parade in London on 27 June, riding a colourful, open-top bus.
At the start of the parade route, my younger son spotted some friends on the US Embassy's bus, from his den in the central London cub scout pack of Boy Scouts of America (BSA), the den that I was appointed to lead, two years ago, as an unequivocally out gay man, in contravention of Boy Scouts of America's official ban on gay adult leaders.
We joined them on the upper deck for the length of the parade and together we lapped up the goodwill that had been engendered by the US Supreme Court's historic ruling on marriage equality the previous day. It was a joyous event but poignant too for me, since the UK Scout Association was represented on the same parade for the eighth consecutive year, demonstrating that LGBT inclusion within scouting is not a problem but a positive thing.
My husband is American. We were the first gay couple to be married in the UK. We live in London where our sons first came into contact with Boy Scouts of America at the US Independence Day Picnic in Portman Square. I was reluctant to allow them to join, due to the organisation's policy of excluding gay adults from leadership roles and, anyway, I expected that they would lose the notion to sign up, but they didn't. They were adamant.
As a politicised gay man who has come to value what BSA could offer to more LGBT-parented families, non-religious families and parents of girls, I welcome President of Boy Scouts of America and former US Secretary of Defense Robert Gates' recent statement that BSA's position on gay adults is not sustainable and that he will not revoke the charters of units like ours that have flouted the policy that prohibits gay adult leaders. He understands that BSA must modernise and I applaud that.
However, when he told the BSA national council: "We must deal with the world as it is, not as we might wish it to be", it is possible that he believed he was speaking to a largely pale, stale and Yale constituency that would prefer not to have to deal with homosexuality.
I have a more favourable view of the membership of BSA, young and old, and I feel compelled to criticize his plan for change. I want Gates to know that Mormons, Catholics, Jews, atheists, gay men and others co-exist harmoniously within our pack. We are dealing with the world as it is, rather than segregating ourselves and others into silos. Each values and respects the others' contributions.
I am deeply concerned that Gates is suggesting that even after a vote to include gay adult leaders, faith-based units could retain the autonomy to determine their own membership standards, thereby allowing anti-gay churches to discriminate locally against LGBT parents. This is no way to unify the movement.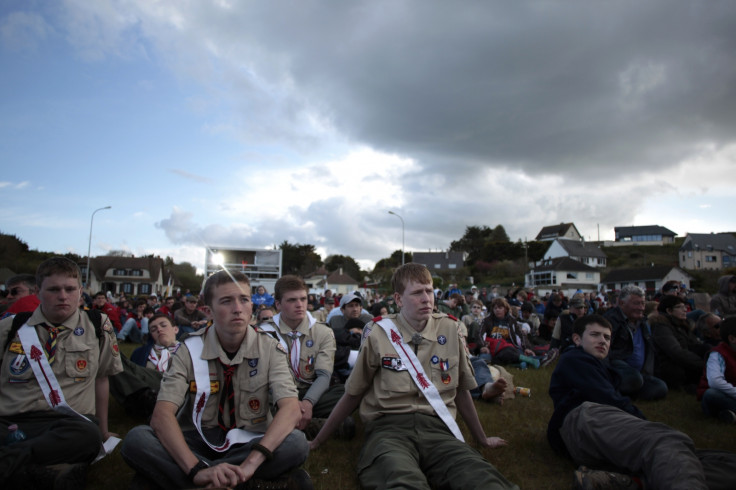 The ban on gay adult leaders is irrational, anachronistic and discriminatory and Gates' proposal for a religious opt-out on LGBT inclusion at local level would hamper BSA's ability to attract and retain members. I have met religious heterosexual parents who wouldn't dream of letting their children join BSA while this ban remains in place in any part of the organization, and I wouldn't blame them.
Similarly, many prospective corporate sponsors will not fund BSA unless there is organisation-wide change on this toxic policy. Intel, UPS and Merck have already suspended their funding to BSA.
In the US, West Point Military Academy now hosts gay weddings and Republican politicians are realizing that the anti-gay card has lost its populist appeal following the Supreme Court's ruling on marriage equality, and yet Christian fundamentalist John Stemberger still wants stakeholders in BSA to believe that including openly gay adults will endanger his children's safety and security.
Contrast this with Britain, where the UK Scout Association is open to boys and girls, its 'Duty to God' promise is optional and it understands the benefits of beings fully inclusive of LGBT adults and young people. While Boy Scouts of America's membership has been dwindling for decades and its reputation is tainted over its policy on gay leaders, the Scout Association is a reinvigorated, expanding, inclusive organisation with a positive public profile, sound finances and a popular Chief Scout in Bear Grylls.
Gates should ask the national council of BSA to introduce a secular version of the scout promise, allow girls into all ranks and drop all discriminatory policies, rather than offering hope of an inclusive future then advocating for local scout units to have a veto on some sexual minorities' membership.
LGBT surgeons, soldiers, teachers and firefighters work diligently for the entire community, regardless of the morality, religious beliefs, politics or sexual orientation of the beneficiaries of their service. If this ban on gay adults is unjust, there can be no exemptions. Gates should apply the hard lessons he learned from Don't Ask, Don't Tell, which resulted in more than 13,000 LGBT personnel being kicked out of the US military, wholly unnecessarily.
BSA Troop 98 in Seattle was jettisoned from the organisation over the sexual orientation of its Scoutmaster Geoff McGrath, so having been appointed to my position of den leader as an out gay man, I would have risked the expulsion of my entire pack from BSA had I aired my views before Gates' recent turnaround, and I didn't feel entitled to do that.
The next national council vote on BSA's membership policy is expected no later than October, but, paradoxically, it may be too soon for the long-term health of the movement, given that voices like mine and boy scouts themselves have not yet been heard in the debate about BSA's future.
There are far more life-and-death issues for LGBT campaigners to be concerned about, when Islamic State (Isis) and other regimes are imposing sharia law or otherwise persecuting us, but lesser, domestic issues affecting LGBT civil rights, such as the legal freedom to discriminate on the grounds of religious belief and the BSA ban on gay adult leaders, should not have to be set aside until all religious violence has ceased.
Once the US has dealt with its own anti-gay discrimination, the US State Department's LGBT envoy, Randy Berry, will be able to be more effective in addressing abuses against LGBT people's human rights around the world.
Peter McGraith, a writer and activist, was appointed leader of a BSA den in 2013 as an 'out' gay man, in contravention of the ban. He and his husband David Cabreza were the first gay couple to marry in the United Kingdom, at Islington Town Hall, London, at midnight on March 29th 2014.
© Copyright IBTimes 2023. All rights reserved.