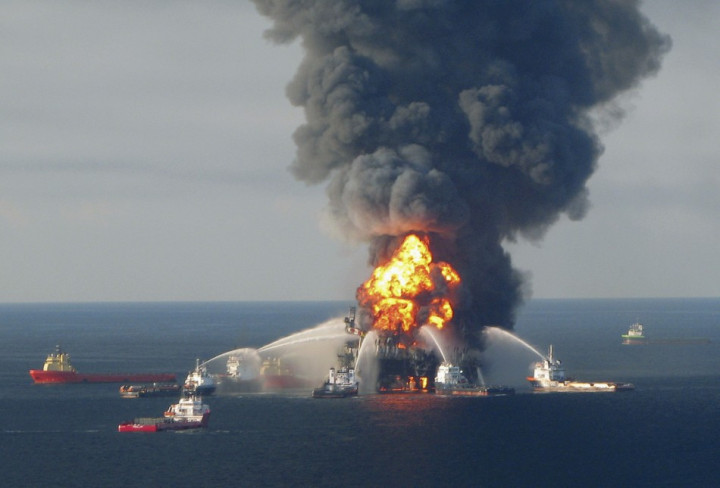 The US Environmental Protection Agency (EPA) has confirmed that oil giant BP is temporarily suspended from entering into new contracts with the US Federal Government.
The EPA said it is taking action "due to BP's lack of business integrity" regarding the Gulf of Mexico oil spill, which stemmed from an explosion at BP's Deepwater Horizon rig.
The Agency added that the suspension prevents BP from getting new government contracts, grants or any other transactions until it meets with the appropriate business standards.
"Federal executive branch agencies take these actions to ensure the integrity of Federal programmes by conducting business only with responsible individuals or companies. Suspensions are a standard practice when a responsibility question is raised by action in a criminal case," the EPA said in its statement.
The decision comes after the group agreed to pay the biggest criminal penalty in US history this month, after receiving fines of $4.5bn for the 2010 oil spill in the Gulf of Mexico.
BP shares fell as much as 2.6 percent following the EPA announcement before paring some of those losses to trade at 425 pence each, a 1.4 percent decline from the previous close. The shares have risen 8.7 percent from since hitting a 2012 low in early May.
The settlement with the Department of Justice was reached after BP pleaded guilty to criminal charges of misconduct during the Deepwater Horizon disaster, in which 11 workers were killed and millions of barrels of crude were unleashed into the Gulf of Mexico for three months.
The Department has imposed a $4bn fine to be paid over five years, and will pay an additional $525m to the Securities and Exchange commission over a period of three years.
BP's chairman Carl-Henric Svanberg has said that the resolution was in the best interests of the company and its shareholders, and allowed the company to vigorously defend itself against the remaining civil claims.
Despite the settlement, BP still faces the risk of private criminal litigation as well as civil liability under the US Clean Water Act, which could reach $21bn according to some estimates.
Meanwhile, the group is continuing to shore up its balance sheet to pay for fines and settlements and announced today that it has agreed to sell its interests in a number of central North Sea oil and gas fields to Abu Dhabi energy firm TAQA. The sale is worth $1bn plus future payments which, dependent on oil price and production, BP currently expects will exceed $250m.