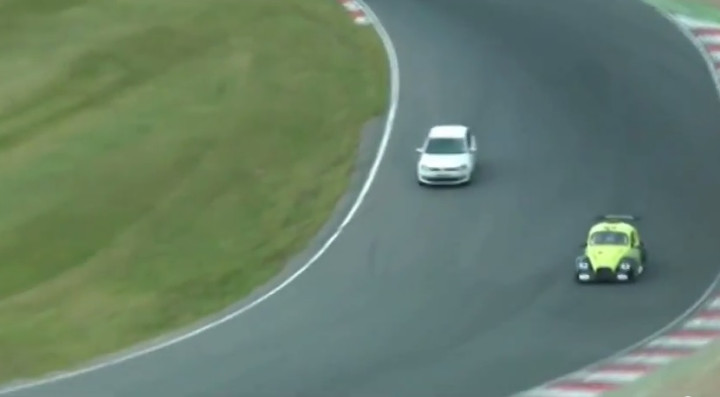 Boy racer Jack Cottle has been jailed for eight months for driving his girlfriend's Volkswagen Polo onto the Brands Hatch circuit mid-race to perform a prank in front of his hysterical partner.
Cottle, 22, drove onto the Kent track while competing Volkswagen Beetles zoomed past at an event in June.
A defiant Cottle, of Wadhurst, east Sussex, initially shrugged off the incident, saying: "'You only live once and I live every day like its my last. Now I'm getting slated for being different."
But the labourer, who had a friend in the car as well as his girlfriend, was today (17 November) sentenced at Maidstone Crown Court, where judge Martin Joy said he had "endangered many lives".
The stunt was filmed by a passenger in the back seat as his girlfriend, who was in the passenger seat, pleaded for her boyfriend to stop.
"Seriously, I'm begging you to stop," she is heard screaming. "This is not right...get off, get off now. It's not funny," she can be heard pleading.
In desperation she later says: "If you care about me stop it please."