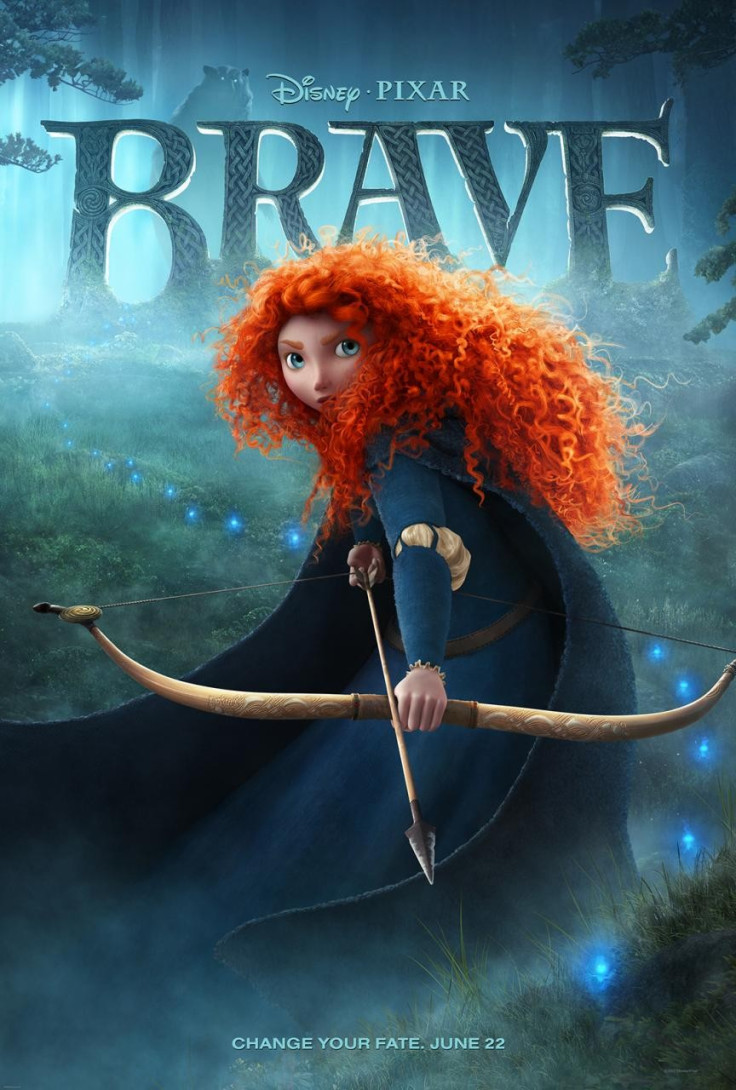 Disney-Pixar's "Brave" earned £42.8m in its opening weekend at the box office. Apart from highly creative animation and authentic voices, let us take a look at what other factors helped "Brave" become popular.
Closing the Edinburgh Film Festival, "Brave" left the audience in awe, making them feel as if they took a trip to Scotland. The authenticity with which the country is portrayed deserves appreciation. Minute details like the shape of the Scottish bagpipes, the heroine's red, curly hair, the lighting, the colours, the landscapes and even the freckles on the character's skin have been taken into account that makes the movie impeccably real.
"I marched up and down the Royal Mile, gathering every swatch of tartan I could find. Then I bashed them with stones to make them look old and worn. We went up the east coast and found our castle - Dunottar Castle. We looked at standing stones and lochs and moss and heather and we lay down in it to get a real sense of what it was like. I suppose I expected it to be perfect. Like St Andrews golf course. Flat and green and perfect. And then we saw for ourselves there was moss, this thick and springy, and it was all chaotic. Beautiful but chaotic," art director Tia Kratter told the BBC.
The movie revolves around a princess in medieval Scotland who accidentally turns her mother into a bear through dark arts. Unhappy with her destiny, she runs into the woods and ends up getting into lots of adventures.
Another interesting feature in the movie is the use of the local Scottish dialect that has given authenticity to the dialogues. Words like "Numptie and hurdies" are used often. Billy Connolly, Kelly Macdonald, Emma Thomson, Robbie Coltrane, Kevin McKidd and Craig Ferguson have given the voices to the characters.
"We wanted to be honest and I wanted families in Scotland to go along and feel we captured Scotland accurately. It's important to be authentic. Craig Ferguson came up with hurdies (buttocks) and Billy Connolly came up with a few which we had to double check were appropriate. We'd say are you sure that means potato?" John Lasseter, Pixar's CEO told the BBC.
"Brave" has proved that more than the brand name Pixar associated with it; magnificent cinematography, authentic voice-overs and delightful animation made the film a big success around the world.