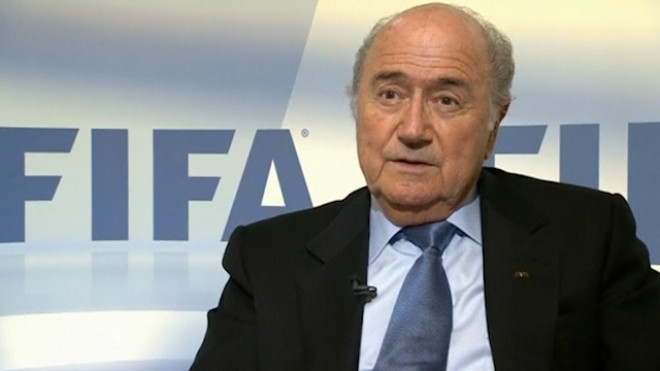 Brazilian football legend Romario has heavily criticised FIFA, calling President Sepp Blatter "a corrupt thief" and Secretary General Jerome Valcke ''a blackmailer.''
Romario, considered one of the best strikers of all time, won FIFA's World Player of the Year in 1994, the year he helped Brazil win the World Cup.
Now a Brazilian congressman, Romario is well-known for his criticism of FIFA, even claiming that the 2018 World Cup was stolen from England and sold to Russia.
His latest attack on FIFA came following Valcke's comments about Romario, saying that he is ''the worst person in the world,'' and calling the former Barcelona striker "anti-FIFA, anti-Jerome Valcke, anti-everything."
Romario responded to the secretary-general during a congressional hearing held by Brazil's Tourism and Sports Commission. He was quoted by Spanish newspaper AS as saying: ''We can't expect anything from FIFA, where we have a blackmailer called Valcke and a corrupt thief and son of a bitch called Blatter."
Romario has been particularly outspoken about FIFA's influence in Brazil, heavily criticising the huge amounts of money spent on the organisation of this summer's World Cup.
''Brazilian authorities shouldn't trust [Valcke] when signing any deal related to the World Cup,'' Romario wrote on his official website. "It is with lack of trust that I see his presence in Brazil, negotiating with the money of the Brazilian people.
"Rest assured that I'll always keep an eye on what is being spent on the World Cup with public funds. I wouldn't trust [Valcke] if I had to give him 10 reals to buy me bread and milk.
"We have spent an absurd amount for the World Cup and going forward it will get even worse. Brazil has a lot of thieves, that's the truth.
"I have spoken and I will repeat here. Now we have to cheer for Brazil to win on the field because it would be perfect for football but off the pitch we've already lost and there is no way to reverse it."