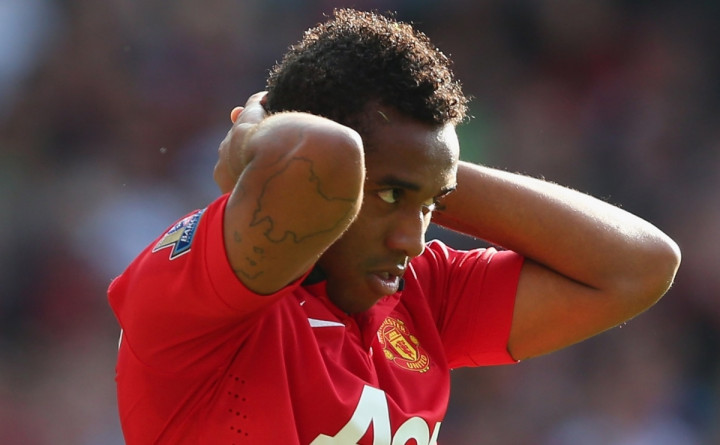 Manchester United midfielder Anderson could have been as good as Barcelona star Neymar, according to Brazil legend Tostao.
The 26-year-old joined the Red Devils from FC Porto in 2007 and has failed to feature regularly, under both Sir Alex Ferguson and David Moyes. In the last three years, the Brazilian has failed to start in more than 10 games in the Premier League.
During the second half of the last season, Anderson was on loan at Fiorentina and after his poor spell in Italy, he has returned to Old Trafford in the summer. The former Brazilian international has blamed the player for not being able to develop at United.
"When [Brazilians] move to the Premier League, I think they become more disciplined, get to know the importance of the collective game and develop the tactical part," Tostao told FourFourTwo.
"The point is to learn all this without losing technique. If they cannot do this, it's their fault. Anderson is a classic case. If you remember him as a young player, he was pretty much like Neymar but, after playing there, he became predictable."
"But he's the only one to blame for this. It's not down to the Premier League. Cristiano Ronaldo is not Brazilian but can be seen as a player who grew up tactically and developed his technique in England."
"Anderson was skilful but didn't have great technique, the ability to apply his skills in a big game. It was the same with Robinho - he could do everything with the ball and seemed exceptional but then when his team needed him he would disappear."
"Neymar is different. He dribbles, does millions of enjoyable things but then carries the expectations of a nation and a team like the big names of the past," the Brazilian added.
Meanwhile, Anderson's hopes of impressing the Red Devils's new manager Louis van Gaal have suffered a blow after he picked up a calf injury during the training session. He will miss the club's pre-season tour of the US.
"Anderson sustained a calf injury during pre-season training and has subsequently not joined Louis van Gaal's travelling squad for this summer's Tour 2014, presented by Aon," a statement read on United's official website.
"The Manchester United midfielder will remain at the Aon Training Complex where he will continue his rehabilitation ahead of the 2014/15 season, which kicks off on Saturday 16 August when the Reds face Swansea City at Old Trafford."