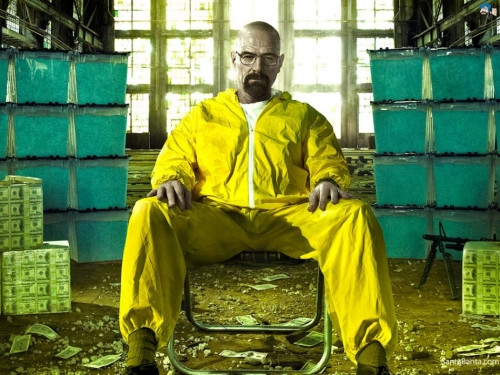 Breaking Bad star Bryan Cranston is set to make his Broadway debut .
Cranston, who won a Golden Globe last week for playing Walter White in the hit TV series, will play US president Lyndon B Johnson in All the Way by Robert Schenkkan.
The play follows the early days of Johnson's presidency after John F Kennedy's was assassinated in 1963.
"There are two things you want in an actor playing LBJ. You want someone who is so charismatic and so charming, and you want somebody who is absolutely terrifying. And in Bryan Cranston we have both," Schenkkan said.
The Pulitzer Prize-winning writer added that the demanding role required Cranston to be on stage "virtually the entire time".
Cranston has been part of the production since last September when it took residency at the American Repertory Theatre in Cambridge, Massachusetts.
All the Way opens at the Neil Simon Theatre on 6 March.