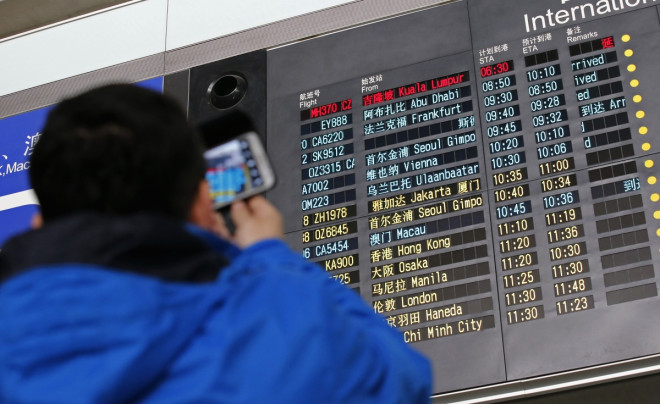 The Beijing-bound Malaysia Airlines (MAS) aircraft with 239 people on board, which went missing over Vietnamese airspace, had crashed in the South China Sea, the Vietnamese High Command of Navy has reportedly announced.
A search and rescue mission is on and no bodies have been recovered so far.
According to the Vietnamese navy, the flight went down in the waters between Vietnam and Malaysia, nearly 153 nautical miles off Tho Chu Island in Kien Giang Province, Tuoi Tre online news outlet reports.
"The Naval Zone 5 is ready for the search and rescue mission. There were no immediate reports of casualty," said the navy.
The crash is yet to be formally confirmed by authorities.
China had already sent two rescue ships to the South China Sea, however, Beijing has said there has not been any report of flight crash in its territorial waters as yet.
The airlines had earlier ruled out technical glitches or shortage of fuel in the Boeing 777, regarded as one of the safest aircraft. The MAS had said the flight had enough fuel to travel up to Beijing, its original destination, and beyond.
China had expressed concern over the missing aircraft and the Beijing Capital International Airport has formed an emergency group to deal with the situation.
"The news is very disturbing. We hope everyone on the plane is safe," Beijing's foreign minister Wang Yi told reporters.
The majority of the passengers were Chinese nationals.
Of the 239 people on board – 227 passengers and 12 crew members – more than half were Chinese.
There were 38 Malaysians and citizens from 12 other countries, including the US, France, Canada and Russia, were on board, besides two infants.
The MH370 passenger jet had lost contact when it was over Vietnamese airspace and was missing for nine hours.
"This flight was a code share with China Southern Airlines. We are working with authorities who have activated their search and rescue team to locate the aircraft. There was no indication of any distress signal from the aircraft," Malaysia Airlines group chief executive officer Ahmad Jauhari told reporters.