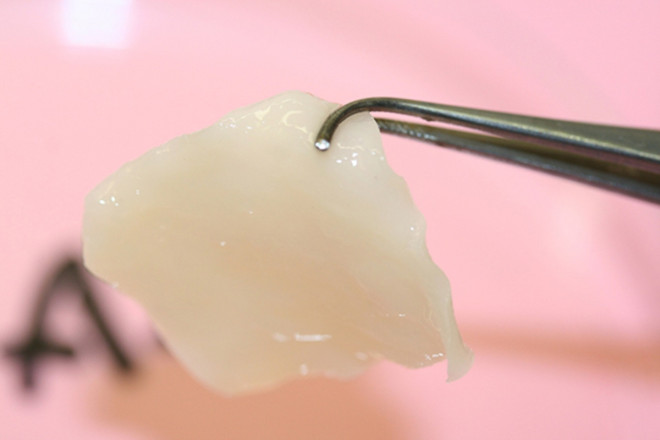 Scientists at the University of Basel in Switzerland have carried out the world's first successful nose reconstruction surgery using cartilage cells grown in the lab.
Instead of grafting pieces from other parts of the patients' bodies, scientists extracted a tiny portion of each patient's nasal cells, called chondrocytes, and embedded them in a collagen membrane.
The cells were then left to grow within two weeks. They eventually grew into nose cartilage 40 times the size of their original biopsy.
Patients were able to breathe properly within 12 months of the nasal reconstruction surgery. All the patients who took part in the trial are reportedly happy with how their new noses look.
Five patients aged between 76 to 88 years old were chosen for the trial. All of them had suffered from a type of non-melanoma skin cancer, which required removal of part of the nose cartilage.
Nasal reconstruction surgery has hitherto relied on grafts of pieces taken from patients' ears, ribs or nasal septa. However this is a very painful, invasive process, and can lead to complications in areas from which the grafts are taken.
Wider benefits of engineered cartilage
The results of the trial have been published in The Lancet, and one of the study team's lead researchers has claimed the new techniques could have long term benefits.
Ivan Martin, Professor for Tissue Engineering at the Department of Biomedicine at the University of Basel and the University Hospital of Basel, said: "The engineered cartilage had clinical results comparable to the current standard surgery.
"This new technique could help the body to accept the new tissue better, and to improve the stability and functionality of the nostril.
"The method opens the way to using engineered cartilage for more challenging reconstructions in facial surgery such as the complete nose, eyelid or ear."
The scientists are now using the cartilage cells method to grow knee cartilage in a separate study, but they warn that it could still take a while before lab-grown cells can be used in medical practice.
"We need rigorous assessment of efficacy on larger cohorts of patients and the development of business models and manufacturing paradigms that will guarantee cost-effectiveness," said Martin.