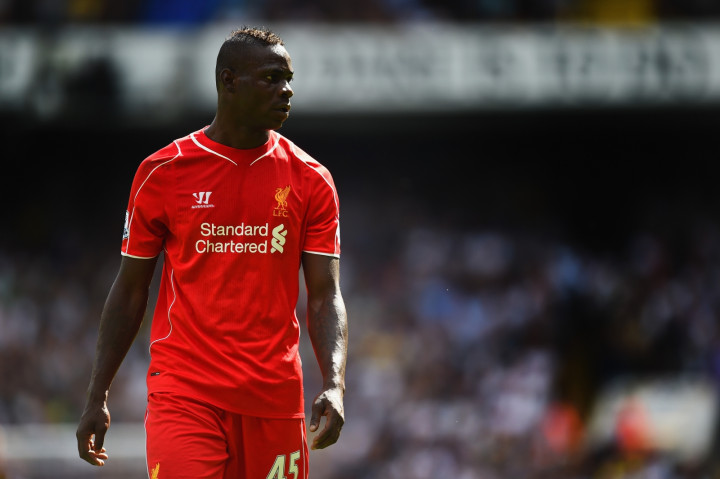 Liverpool manager Brendan Rodgers has revealed that striker Mario Balotelli was signed only after attempts to sign other strikers failed.
The Reds boss admitted that signing the Italian international was a risk, but felt that Liverpool were short of options at the end of the transfer window and had to sign a striker at any cost as they were light up front following the departure of Luis Suarez to Barcelona.
"We'd had attempts for other strikers that didn't materialise for one reason or another so it left us right at the end of the window with a decision of whether just to go with what we had, which experience told us we were well too light, or to take a calculated risk on a player who has quality and then could we get it out of him consistently?" Rodgers said, according to the Mirror.
"I think there were very few who are top class who were available and Mario Balotelli was a calculated gamble that we had to try and work with," the former Swansea City boss explained.
Balotelli joined Liverpool looking to fill some big boots left behind by the Uruguayan striker, but has struggled to match the expectations and fit into Liverpool's style of play.
Rodgers was aware of the risk he was taking with the former Manchester City star, and now believes the striker is not doing enough up front when it comes to movement in the box or scoring goals for the team.
"I always said it was about availability and affordability of players. Mario was the one right at the very end who was available for that. I said when he came in that it was a calculated risk and it's something I have to work on to try to make it work for the team."
"You have to get into those areas. I encourage the strikers to get into the framework of the goal. Wide players to come in and get into the framework of the goal and go and break the lines," the Northern Irishman remarked.
"I think our service arriving in, our quality wasn't what to the standard should be in the final third. And you have to be able to make and create goals yourself as a front player and he didn't do that," Rodgers concluded.