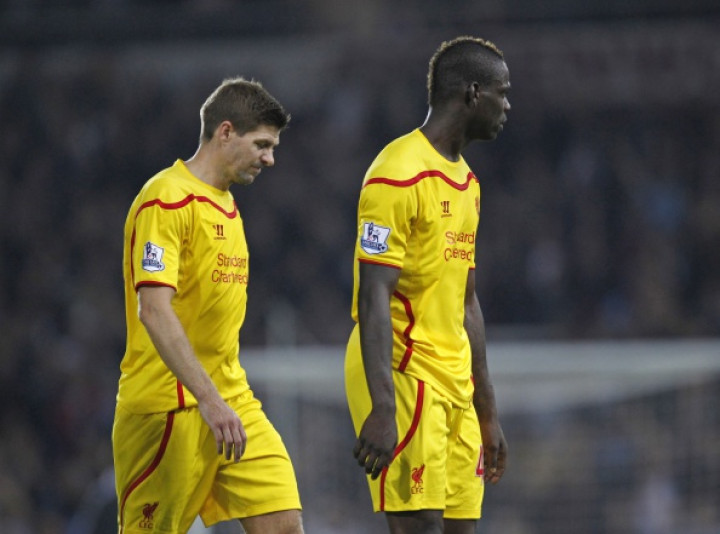 Liverpool manager Brendan Rodgers has defended captain Steven Gerrard's performance following the Reds' 3-1 loss to West Ham United on Saturday.
The Anfield club have seen a drop in form post their early season form and have lost three of their last five games. And captain Gerrard has been putting in some sketchy performances which has given rise to criticism from certain sections regarding his form relative to his age.
However, the Northern Irishman has jumped to his skipper's defense and rubbished claims regarding his form and maintains that it was the team performance that was poor and not Gerrard.
"He is a brilliant player for us. It was the team performance that wasn't up to scratch," Rodgers said, as quoted by the BBC.
"I have no concerns about him. We have managed his recovery really well in the last two seasons, even when Steven was playing international football. If you look at his numbers and games, it has been as good as ever," the former Swansea City boss explained.
It has been questioned, if the former Three Lions captain requires more recovery time due to his age, but Rodgers feels that his recovery has been managed well and maintains that Liverpool need him to play all their big games.
"He is at the age where we need to treat him individually. We want him to be involved in the big games because of his experience and we will always taper that recovery to allow him to be at the very best he can be," the Northern Irishman added.
However, Rodgers admits that the team needs to step up its performances and believes that they could have avoided most of the eight goals conceded until now.
"We have conceded eight goals and the majority of those could have been avoided. But for us as a team, we need to be better. We're still looking to find our performance level, which apart from Tottenham, we've not been at," Rodgers said, as quoted in the Mirror.