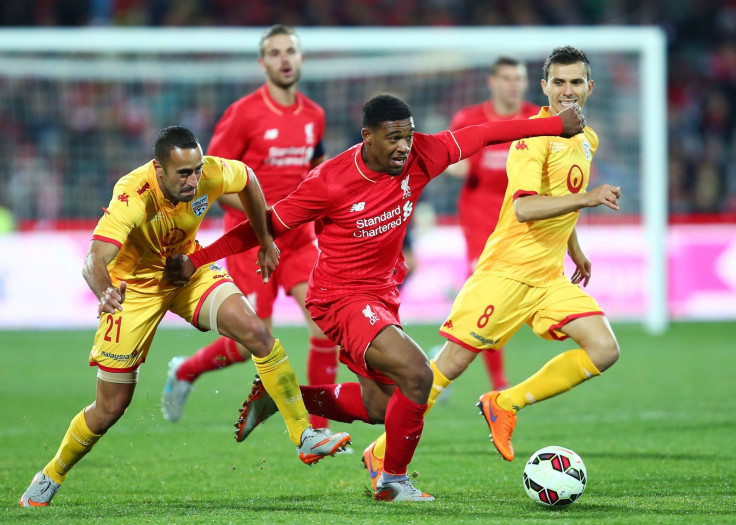 Liverpool manager Brendan Rodgers believes Jordon Ibe could have a future as a number 10, in addition to playing out on the wing.
Ibe, who featured for the Reds first team during the second half of the 2014-15 season after returning from loan, provided another impressive performance against Adelaide United in the club's second match of their pre-season tour on Monday.
The 19 year old provided a constant threat in wide positions, where his manager envisages him being at his most dangerous for the club.
Rodgers, however, has indicated he could also experiment with deploying the teenager in a central role.
"I've played him in the number 10 [role] – I've had a little look at him in there and I think he could maybe play that role as well, but I think he is a natural winger that likes to be on the outside," Rodgers said via the club's website.
"He's happy to be in the duel and likes to set up the one-on-one. His best positions will be on the sides, for sure."
While Rodgers believes Ibe still needs to add consistency to his game, he insists the winger – and Liverpool's other young hopefuls such as summer signing Joe Gomez – will have the chances to do that in the first team in the 2015-16 season.
"He's still very young, he's still 19 years of age, but I think you see the potential. It's just [about] him continually working hard at his game; he's still got a way to go for that consistency but I think everyone sees that potential.
"All our young players at the club know that if they demonstrate the right personality, they have a chance to play. Joe Gomez at 18 years of age has huge potential as well. It's up to them. They know they'll get a chance if they co-ordinate their game and work to the plan of the collective, then there'll be a chance.
"Jordon is a very exciting talent and we'll manage him individually, because it's not the same for everyone. He's his own player and we need to manage him and what's best for him and the team."